 The Texans could be in position to sign their second free agent linebacker in as many weeks.
Shawn Barber concluded a two-day visit with the Texans on Friday. If signed, Barber would join Danny Clark as linebackers who have been signed by
this offseason to bolster a defense that showed rapid improvement toward the end of the 2006 season.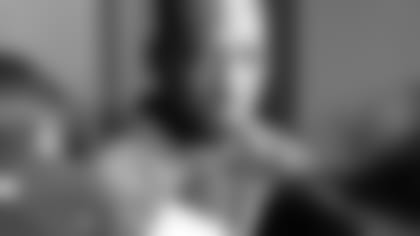 Barber, a 10-year NFL veteran, would provide some quality depth, if not an option to start. He told the media Friday that he's very interested in joining the Texans and now it's just a numbers game.
"(My interest would) be very high," Barber said of joining the Texans. "I felt a great deal of comfort with meeting with Rick Smith…The level of interest that I have with the team and the level of interest that the team has in me is about even, so it's just a matter of getting the numbers right on both halves."
Barber played in just 11 games combined for the Kansas City Chiefs during the 2004 and 2005 seasons, but rebounded to play in 13 games for the Philadelphia Eagles in 2006, possibly dispelling any myths that he is injury prone.
"When it comes to negotiating contracts, (injuries) are things that teams use to raise or lower your market value, but I'm a football player, I play the game the way it's supposed to be played, when I'm on the field I give 110 percent."
Barber excels in space and was valuable in
last season as a situational linebacker, playing mostly on passing downs.
Barber had 49 tackles last year in Philly and also contributed a career-high nine passes defensed. His best season came in 2003 for the Chiefs, a year in which he notched a career-high 112 tackles and five sacks.

Barber said that while the Texans may not be viewed by some as a contender right now, he thinks
is closer to the playoffs than some people might think.
"I see every team I've been a part of as a potential Super Bowl candidate," Barber said. "When I look at this team, it's a young team with a bright future. When I look at the defense, it's a team that, in the second half of the season, got very aggressive.
"The more aggressive they got, the more success they found…They were a team that was a play here and there from being an 8-8 team."
"I'm very interested in being a part of this town and being a part of what Gary Kubiak has going on here," Barber said.