The 2007 NFL Draft process has begun in earnest, and this week coaches, scouts and other personnel executives from around the league have descended upon Houston for the 82 nd annual East-West Shrine game, featuring some of the top-rated prospects from around the nation.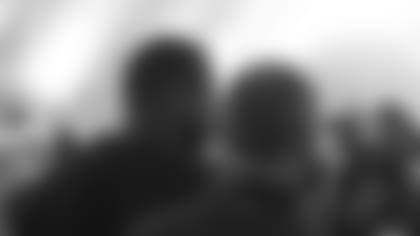 The East-West Shrine game, and the practices leading up to the contest, provide NFL teams a chance to measure athletes of similar talent against each other. For players, this week is a proving ground, and their performances could go a long way in determining their draft day fate.
And for two members of the Texans organization, this week is an opportunity to sharpen their coaching skills and learn more about the players that they could be selecting come late April.
Assistant defensive backs coach Martin Bayless and offensive line coach John Benton are coaching for the East squad and West squad, respectively, and they're taking advantage of every moment.
"It is a great opportunity, not only for the kids, but for me to keep coaching and keep learning," said Bayless, who is overseeing the secondary and special teams for legendary coach Don Shula. "We'll have an opportunity to review and be in a position to draft a lot of these kids. So it gives us a head start, and it gives us more of a hands-on evaluation of them versus just looking at videotape of them. So there's a lot of good reasons to be out here, and I'm enjoying it and I hope they're enjoying the experience as well."
Benton was enjoying his time off last week when he received a phone call from Texans head coach Gary Kubiak.
"He said that (West squad) coach (Dan) Reeves is looking for an offensive line coach and I thought it would be a great opportunity for me to hang out with Dan Reeves and all the other guys involved," Benton said. "I couldn't pass up this opportunity."
The challenge this week for the coaches is teaching the players a system that, in many cases, is completely different than what they learned in college. In a setting where NFL scouts are lined up along the sidelines taking notes during practice, it can be difficult for players to maintain focus and digest the new techniques and terminology.
"They're so darn eager and they're jumping all over the place," Benton said. "Sometimes you have to say, 'Hey, calm down and let's get this thing right and go.' It's been a lot of fun. They're sure a bunch of get-after-it guys."
There are numerous postseason all-star games, but few of those showcases can boast as much talent as the East-West Shrine game.
On the offensive line, Benton has the luxury of coaching some potential first-day draft picks such as Hawaii's Tala Esera (6-4, 295), Colorado's Brian Daniels (6-4, 300) and mammoth tackle Kyle Young (6-5, 330) from Fresno State.
Bayless presides over a secondary that includes two former LSU Tigers – Jesse Daniels and Daniel Francis – as well as Ohio State's Brandon Mitchell and Alabama State's Michael Coe, a former teammate of current Texans running back Chris Taylor at Cordova High School in Memphis, Tenn.
"The corners seem to be talented," Bayless said. "They're doing well in the one-on-one drills. They're disciplined, and that's one thing I'm a big stickler on is making sure their alignment, assignment and responsibility is correct, because these guys are all coming from a different system.
"As far as the safeties are concerned, I think we have a good group. We have guys that can communicate. We have guys that can run and get to the ball. As we go along this week, I'll have a better idea on what guys are standout guys and what guys are the ones that are having a hard time picking the system up."
By coaching the players and witnessing their practice habits, Bayless and Benton have the unique advantage of picking up characteristics unseen on film. The intangible qualities that set great players apart from good players are what they're looking for during drills, in the meeting rooms, and everywhere in between.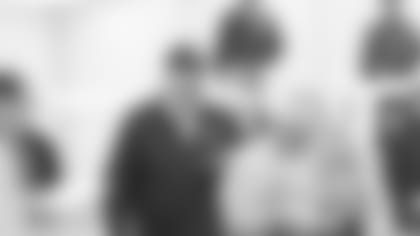 "Our job is to evaluate these players as coaches and to be able to (potentially) bring them into our organizations and transition that college experience into a professional experience," Bayless said. "And hopefully they can help us win. The shorter the learning curve is for them or for us, the easier that decision can be (to draft them)."
In addition to coaching the players, Bayless, a 14-year NFL veteran, has tried to impart some of the lessons that he learned in his career so that his players don't suffer the same pitfalls that he's seen so many others experience.
"The first thing is that this business is not college football," Bayless said. "What you'd like to ask a kid to do is be honest. Because what's happening during the evaluation process is there are a lot of background checks and a lot of information that changes hands between coaches. We have to find out as much as we can about the kids before we make our decisions. So the first thing is be honest and keep an open book.
"The second thing is, when you come in this league, you have to be willing to work. People who are successful in this league are the ones that understand the work ethic and put the time in and invest time in the game. Not spend time, because there's a difference between spending time and investing time.
"A couple of other things we talk about is that there's a lifestyle associated with professional athletes. You earn that lifestyle. That's not (the attitude) that when you're drafted you walk in and say, 'Hey, I'm the guy. Move out of the way.' You have to wait for your opportunity.
"The last thing is you have to be flexible. You could come into this league as an outside linebacker and they could move you to inside linebacker. You could come into the league as an outside linebacker, and they could move you to defensive end. You could come in as a corner, and they could move you to safety. So you have to be flexible, because this is your job and this is your responsibility."
Lessons are being shared not only between coaches and players, but also between coaches and coaches. Bayless and Benton are all ears whenever Shula or Reeves speak. The two renowned coaches carved out stellar reputations as they led their respective teams, the Miami Dolphins and Denver Broncos, to unprecedented success throughout their tenures in each city.
"Any time you work with other coaches, and particularly ones as accomplished as coach Reeves, every coach seems to bring a different perspective, a different take on things," Benton said. "If nothing else, it makes you think about how you're doing it, and it either solidifies what you're doing, or maybe alters it a little bit."
Bayless is grateful to learn from Shula, as well as from some of his venerable assistants such as Bill Arnsparger, Monte Clark and Howard Schellenberger.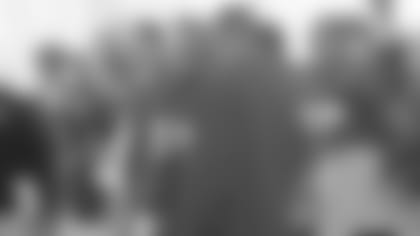 "For me being a young coach, it's a good opportunity for me to be around those guys, rub elbows with them and learn some of their trade secrets," Bayless said. "They were not successful by accident. They were successful because of their work ethic, what they believed in and their philosophy. Once again, it gives me a chance to add a page to my coaching history by learning from these guys. The process is invaluable being around these guys. It's a great opportunity for me, and hopefully I'll be able to learn a little bit and bring it back to the Texans and be able to help our staff and also help our team win and be competitive next year."
It sounds like a win-win situation.