INDIANAPOLIS -Never has a mirror image looked so different. Entering the fall,
's Marcus Thomas had dreams of being a top-10 selection in the NFL draft.
Both players are physically gifted for men of their size. At 6-5 and 324 pounds, Branch possesses the strength to play nose tackle in a 3-4 scheme and the speed and skill to play at end or tackle in a more traditional 4-3 alignment.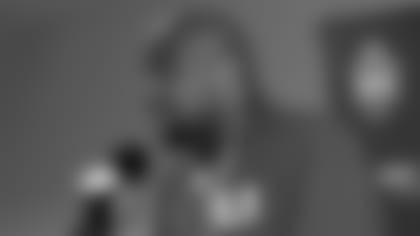 At 6-2 and 315 pounds, Thomas does not tower over opponents like Branch, but athletically he may be superior. Able to do a standing back flip in pads, Thomas offers NFL teams a player big enough to play inside to stuff the run while at the same time providing a push up the middle in the passing game.
Both players found themselves on elite teams when the season started.
That's where the similarities end. While Branch's NFL stock rose as the Wolverines marched through their schedule, Thomas' plummeted. He was kicked off Florida's defense midway through the season after already serving a suspension for drug use earlier in the year.
At the combine, Branch finds himself trying to secure a spot in the top 10 come April, while Thomas is trying to get back into the first day after being projected in that same area.
Thomas has been candid since his suspension and now admits he took his status as an elite player for granted.
"I thought I was above everything and that just humbled me," Thomas said. "It humbled me and made me realize that football can be taken away from me and I took it for granted and that's pretty much what I did."
Thomas stayed in contact with his
was bittersweet for Thomas, who won't be receiving any of the three rings that his teammates will be getting to celebrate their SEC Championship, BCS birth and national championship.
"It messed me up not to be out there with an SEC Championship team, a national championship team," Thomas said. "It really hurt not to be out there with my teammates. It hurt me a lot.
"I wish I was out there with them, but I was still happy for them."
Conversely, Branch was with his Wolverines each step of the way as
in a game that many believed would decide the national championship.
Branch doesn't doubt that the publicity his team received during its title run helped his stock rise among NFL scouts.
"I feel my stock did rise," Branch said. "But I don't think it was just because of me. It was because of our team. When everyone did their job, we stopped every team. When you win, more people look at your team, and when we won, more people looked at me."
A junior this past season, Branch could have returned for a senior season in
this fall, but the prospect of playing in the NFL was too much to turn down.
"It was really a great time for me to leave right now," Branch said. "I'm just a competitor when it's all said and done. Really, the best athletes in the world play in the NFL, and I thought it would be the best time for me to leave.
"I was just ready. You have to be a fool not to take an opportunity that's right in your lap."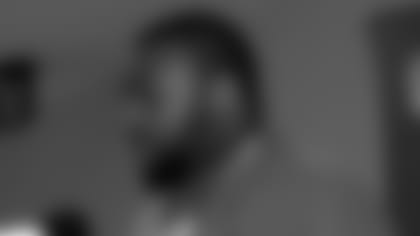 Strangely, Thomas would probably love another chance to prove himself in the college game despite using all of his eligibility in
. He doesn't need to improve his football skills, but in a perfect world Thomas would be able to reassure those people who believed in him before his missteps of this past season.
"The only thing with me is that marijuana thing," Thomas said. "I've never had any other off-the-field issues. I've never been arrested or anything or had any other issues. That was just something I did being dumb and hanging around the wrong people. That really messed me up a lot. I just have to let people know that it's in the past and that's not who I am now."
Thomas said he has cut ties with those people who probably have cost him millions of dollars. What might be more troubling about Thomas' poor judgment is that after being suspended once, he signed a contract to be allowed back on the team.
The contract stipulated that Thomas not travel to
(his hometown), attend therapy and also that he be in his room by 11 p.m. each night. He failed on not one, but all three counts.
Listening to Thomas, it appears as though his banishment from college football has proved to be a wake-up call.
"After I felt like football was taken away from me, I started working hard," Thomas said. "After I got dismissed from the team for a week I was just hurting, but then my coach told me just to get back on it and from them on I was just working."
Thomas is now staying with his high school coach in
and when Monday's workout rolls around, his hard work will be judged and that ultimately will determine his position in the draft.
While Thomas is probably consumed with the thought of where he might land in April, Branch is just happy to be assured of a spot on an NFL roster. Basking in the knowledge that you're a lock to be a first-round pick can do that for a person.
"I don't know," Branch said of where he thought he might be selected. "Everybody's been saying the top 10 is where I'm going to be drafted. I'd love to be drafted that high and come in and help one of those teams get better."
He's almost assured to help any team who selects him. Branch is such a gifted athlete that he returned five punts for touchdowns in high school. He entered his freshman year at
at 375 pounds, dropped 25 after two-a-days and has now found a home around 324 pounds.
If a team needs a bruising force at the point of attack come draft time, Branch is that caliber of run-stopper.
"Really, I'm a great run-stopper," Branch said. "I have great explosiveness out of my stance. I attack the point of the attack well, so I stop the run well. But I feel like I'm a pretty good athlete too, so I can do well on the pass rush."
Branch's character is unquestioned by NFL personnel, so this weekend is all about football. Both Branch and Thomas will participate in every workout when the defensive linemen take the field Monday.
For one, it will be a time to solidify a spot among the draft's elite. For the other, it will be an attempt to stay on the field once and for all.