Head coach Gary Kubiak knew the quarterback questions would come, so he decided to be proactive. 
Speaking to the media after the Texans' 28-22 loss at Tennessee, Kubiak quickly and firmly ended any speculation about whether David Carr would remain the team's starting quarterback.
"David's our quarterback," Kubiak said. "He'll be right back next week."
Carr retains the role despite being benched in the second half after his second fumble of the game—both fumbles were recovered by the Titans. Kubiak warned Carr at halftime that if he didn't hold on to the ball better, he would be replaced by backup Sage Rosenfels.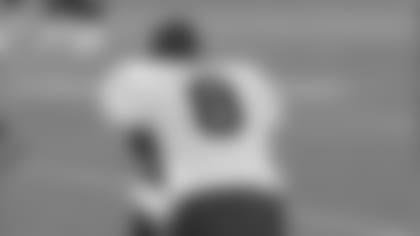 With 12:07 left in the third quarter, Carr was sacked for a seven-yard loss by defensive end Travis LaBoy, and the ball popped loose. Safety Lamont Thompson recovered at the Tennessee 30. On the Texans' next possession, Rosenfels lined up behind center.
"That's what I told (David) I was going to do," Kubiak said, "and I'm a man of my word."
Rosenfels led the Texans' comeback from a 21-3 deficit, throwing three touchdowns in the process.
Ultimately, the Texans came up short, but Rosenfels' performance was admirable. He completed 18 of 25 passes for 186 yards. His one interception, which came on his first pass attempt, was tipped by wide receiver Andre Johnson into the hands of cornerback Pacman Jones.
"I told you he's a fine football player," Kubiak said of Rosenfels. "Even though he's not playing week-to-week, he's as locked in a football player and locked in a pro as I've ever been around. He's got a sense about him on the field. Very sharp in what he's doing. That's why he's here. That's why we went and got him. He's very prepared to play, and his teammates know that if something happens to David, he's going to come in and do a good job. I'm proud of him. He did a good job."
Kubiak was careful not to put all the blame on Carr, who was sacked four times in six drives. But Kubiak wanted to make sure he got his point across to the fifth-year signal-caller.
"It's not all about David," Kubiak said. "He was under pressure. He did get hit. But when I coach a quarterback, even if you're getting hit, you have to protect the ball. That's just part of it. We have to do that better. Should we have protected better? You're going to find a lot of guys in that room that are going to take that blame for not protecting as well as we can protect. I can guarantee you that. But I just want (David) to understand his responsibility for protecting the football."
Kubiak and Carr spoke in the locker room after the game, and Carr heard the news that he would not lose his starting job, something that he's thankful for.
"It means a lot to me," Carr said. "Obviously, I had a chance to think about a lot of things on the sideline today. I realized that he's tough on me, for a reason, though. Obviously, I'm not dead. I'm not in a casket. So it's going to make me stronger as a person. Sitting on the sidelines there, you can reflect on a lot of things. It was tough for me, but I just want to apologize to my teammates and the guys that came down here—Mr. McNair and the coaching staff. It just wasn't my best effort."
Carr apologized to Kubiak for reacting angrily when he was initially taken out of the game. Later on in the second half, Carr could be seen helping Rosenfels on the sideline between series.
"It was a different vantage point for me," Carr said. "It's something I haven't done. I haven't watched too many times my offense on the field without me out there. I felt bad because I kind of let them down today. And that was the thing that hurt the most. I don't feel bad for myself. I feel bad for my teammates."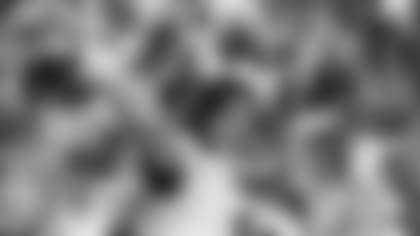 Rosenfels took Kubiak's announcement in stride. He has been in this position before when he played for the Miami Dolphins.
"Of course you want to play, and that's what I want to do," Rosenfels said. "If anyone knows what's best for this football team, it's coach Kubiak. He's going to do what he feels is best for this football team, and I support his decision 100 percent.
"The only thing I can compare it to is last year I was in a similar situation. We played Buffalo and came back in the fourth quarter from a 23-3 game and we won, and I was named the backup the next week. That's the way it goes. I stuck with the plan…So I'm going to keep chugging away and working hard and try to help this team out in practice and in games and whenever my opportunity is called."
The Texans have a team meeting Monday, and begin preparations for the New York Giants on Wednesday. At that time, Carr will assume his starting duties once again, and Kubiak has no doubt that today's experience in Tennessee will help him in that job.
"I've been through this with quarterbacks," Kubiak said. "I went through this with Steve Young. In order to be a great player in this league, you're going to go through this. How you come out of it is what is important. (David) is going to come out of it fine. I just had a long talk with him. He is a wonderful kid. He's a battler. He will be back battling this week."