The Texans' 2006 preseason kicks off on Saturday night (7 p.m.) at Reliant Stadium versus the Kansas City Chiefs. This matchup not only signals the head coaching debut for the Texans' Gary Kubiak, but also for former Jets head coach Herm Edwards in Kansas City.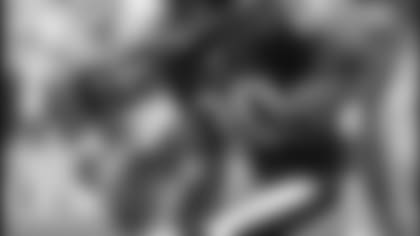 Edwards looks to bring the tough, defensive mindset he established as a former NFL defensive back to a team that is known more for their offensive fireworks. A coaching change and infusion of talent on the defensive side of the ball could reverse a disappointing five-year run under former head coach Dick Vermeil, whose high-octane offense resulted in style (26.9 points per game from 2001-2005), but not much substance (one playoff appearance, zero playoff wins).
**From 2001 to 2004, the Chiefs' offense centered around running back Priest Holmes.  Blessed with a nose for the end zone (NFL-record 27 rushing touchdowns in 2003) and tremendous hands out of the backfield (70 catches in 2002, 74 in 2003), Holmes was the perfect fit for former offensive coordinator Al Saunders' system, which was predicated on spreading the ball around the field.
However, injuries have prevented Holmes from maintaining his level of success, thus opening the door for his successor, former first-round pick Larry Johnson. After finding himself in Vermeil's doghouse a number of times during his first three years, Johnson finally received the opportunity to show the skills that made him a Heisman Trophy finalist in 2002.
Last season, as the focal point of an offense that led the league in total yards per game (399.7), the 6-1, 230-pound tailback amassed 1,750 rushing yards, 2,093 total yards from scrimmage, and 21 touchdowns en route to his first Pro Bowl.  These numbers are more impressive considering Johnson started only nine games.
With former offensive line coach Mike Solari now the offensive coordinator, and Edwards' affinity for running the football, Johnson could approach 2,000 yards rushing this season to become only the second running back in history to achieve the milestone in both college and the NFL (Barry Sanders). The Chiefs hope Holmes can recover from his injury to serve as the backup. If not, the Chiefs will look to Michael Bennett, who was acquired recently in a trade with the New Orleans Saints.
In addition to the changing of the guard at running back, the Chiefs' offensive line, annually regarded as one of the NFL's top units, is undergoing a major facelift. As it stands right now, the Chiefs are without both of their starting offensive tackles from last season, including retired future Hall of Famer Willie Roaf. The absence of two starters from 2005 places a large burden on the interior line of center Casey Wiegmann and Pro Bowl guards Will Shields and Brian Waters. It also gives former All-Pro offensive tackle Kyle Turley the chance to resurrect his career and man one of the vacant tackle spots after two seasons out of football.
One constant for the last five years has been the passing combination of quarterback Trent Green and tight end Tony Gonzalez. The 36-year-old signal-caller showed no signs of slowing down last season by throwing for 4,014 yards and 17 touchdowns. Green's durability (he hasn't missed a start since coming to Kansas City in 2001), accuracy (60.7 career completion percentage), and consistency (three consecutive seasons over 4,000 yards) have helped keep the Kansas City offense among the league's best.
Seven-time Pro Bowl tight end Tony Gonzalez may have had only two touchdowns last year, but his total had more to do with the Chiefs' lack of a dominant wide receiver than it did with the deterioration of his skills. Gonzalez still managed to snag 78 balls, second only to San Diego's Antonio Gates for receptions by a tight end.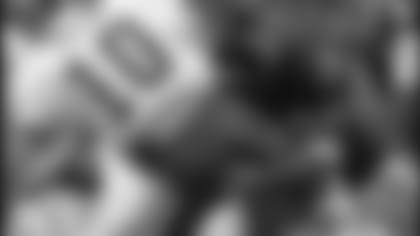 In recent years, Kansas City's main offensive problem has been the lack of a top-flight receiver. Eddie Kennison led the team last year with 68 catches for 1,102 yards, and is a tremendous route runner, but he is 33 years old and has had only two 1,000-yard seasons in 11 years. The Chiefs are looking for third-year man Samie Parker to show significant signs of progress this season.
**For the third season in a row, the Chiefs have added major parts to their struggling defense. In 2004, it was the addition of defensive coordinator Gunther Cunningham. In 2005, it was linebackers Derrick Johnson (first-round pick) and free agent Kendrell Bell, along with Pro Bowl defensive backs Patrick Surtain and Sammy Knight. Still, the defense finished 25 th in total yardage allowed and 30 th in passing yards allowed. 
This year, Edwards, All-Pro cornerback Ty Law and standout rookies Tamba Hali at defensive end Bernard Pollard at safety should play a significant role in creating a defense that rivals the Chiefs' already potent offense. Edwards will employ a Cover 2 scheme like Indianapolis and Tampa Bay, and hope that the front seven can create enough pressure for his defensive backs to snag turnovers.
The Chiefs' defensive line may be the biggest question mark heading into the season.  While Kansas City finished seventh in the NFL in rush defense in 2005, the team lacked a consistent pass rush.
Jared Allen (11 sacks in 2005), Eric Hicks, and Hali will all play an important role in harassing the opposing quarterbacks, which will provide opportunities for the revamped Chiefs' secondary.  Hali may only be a rookie, but coaches loved the motor and intelligence he showed last year at Penn State on his way to being named Big Ten Defensive Player of the Year.
Defensive tackle Ryan Sims looks to put injuries behind him and finally justify being selected sixth overall in the 2002 draft. Expected to be a steadying force on the line for years, the former North Carolina standout saw action in only six games last season and will need to have a breakout year in order to improve the Chiefs' defense and avoid being labeled a first-round bust.
The linebacker corps of Johnson, Bell and Kawika Mitchell returns after starting 14 of 16 games together last season. Bell, who was a dominant force in Pittsburgh before a serious shoulder injury sidelined him in 2004, will look to return to that form this season.  Johnson made 95 tackles as a rookie, but more will be expected of him during his sophomore year. Mitchell led the team in tackles with 103 and is the best run stopper on the crew.
There's nowhere to go but up when you give up 25 passing touchdowns. Teaming Law with Surtain gives the Chiefs arguably the best corner tandem in the league. Both players may have only a few more years left in their careers, but they are two genuine playmakers that can change the momentum of a game in a moment's notice. Glen Wesley and Knight will provide experience at the safety spots, with the big-hitting rookie Pollard spelling them in running situations.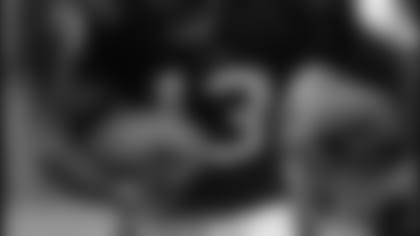 Return man Dante Hall had his worst season statistically in 2005. Although he returned one kickoff for a touchdown, both his kick return (24 yards/return) and punt return averages (6.6 yards/return) declined for a second consecutive season. After the Chiefs added some solid contributors to special teams this offseason, don't be surprised if Hall bounces back close to his 2003 form.
Kicker Lawrence Tynes improved upon his 2004 rookie year by connecting on 81.8 percent of his field goals and scoring 125 points. With the Chiefs focusing more on the defensive side of the ball, it will be interesting to see how Tynes reacts to the possibility of more field goal opportunities.
Punter Dustin Colquitt, a third-round pick in 2005, struggled during his rookie season with a net average of 36.7, but he will be given every opportunity to live up to the expectations that were set for him coming out of the University of Tennessee.