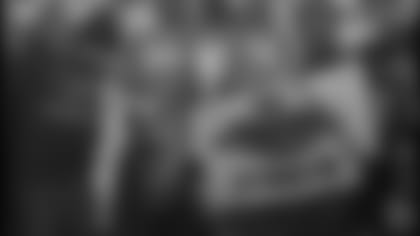 As the Texans prepared to take on the Indianapolis Colts, fans prepared food and fun in the Jiffy Lube Parking Lots at Reliant Stadium. Tailgaters, as usual, lined the streets surrounding the stadium as early as 5:30 a.m. Tailgaters were rewarded with un-characteristically warm temperatures throughout the day.
The HEB Tailgate Crew roamed the Jiffy Lube Parking Lots on their Segway HTs and found another standout group of tailgaters. The HEB Tailgater of the Game was the "Texans Lost Boys", who were found tailgating in the Jiffy Lube Yellow Parking Lot.
The next and last opportunity for fans to tailgate this season will be Sunday, Jan. 2, when the Texans play the Cleveland Browns. Kickoff is at 12 p.m. and the Jiffy Lube Parking Lots will open at 8 a.m. Come early and enjoy the fun.