His growing legend stretches from
, Vince Young makes his first of what could be many trips to Reliant Stadium in a Titans uniform Sunday.
Unconventional by any standard, Young has taken the NFL by storm over the last two months, winning five of his last seven starts and engineering a 21-point fourth quarter comeback against the Giants two Sundays ago.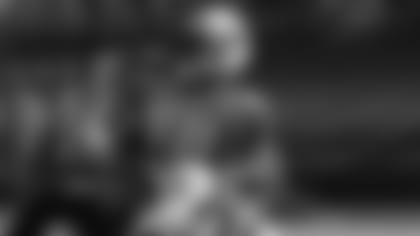 However, he's still human and more importantly, a rookie. In the Texans' previous tussle with Tennessee this season, Young was held to just 87 yards passing, while only connecting on seven pass attempts.
But Young did throw for a score and rush for one from 20 yards out in
"I know that it's going to be a big weekend for that kid and his family because he's so well thought of and what he did at the
, that'll go down in history," Kubiak said. "To be able to win a national championship and play the way that kid played, to grow up maybe five, 10 miles from this stadium and to come in here Sunday that's got to be a tremendous thrill for him and his career."
Since this weekend is a homecoming of sorts for Young, the Texans are expecting Young's best effort. He's certainly improved since the first meeting between these two teams and offers a unique challenge to a defense.
"All you have to do is look at last week: On third downs, he left the pocket seven or eight times and kept them on the field offensively," Kubiak said of what Young brings to an offense. "In this league, that is what you want your quarterback to do. You have to be able to keep us on the field and make some plays on third down and that's what he's been doing for his team. 
"Probably even more impressive is that he's been doing some of those things late in games, to win games when it's at its toughest moments.  He's been all-around impressive, as they have been as a team."
Texans defenders have taken notice as well. When asked why the Titans are one of the hottest teams in the entire NFL, Jason Babin offered an easy explanation.
"Really, the biggest thing is that their quarterback is running on third down," Babin said. "Obviously, against
he got them several conversions and they weren't short ones either, they were long ones."
Babin also said that the Titans have done a nice job of tailoring their offense to suit Young's best talents.
"Obviously, they've worked on some of his tendencies that he had in college where he showed different things," Babin said. "You can tell that they've worked on those things from then until now."
Fellow edge rusher Antwan Peek agreed with Babin's assessment.
"It almost looks like they hired his (University of)
and we have to stop him from doing that."
It's no secret that it's Young's legs that make him such a threat. While his passing skills will certainly get more refined over time, it's Young's wheels that have many defenses shaking their heads on Sunday.
He's conjuring up images of another scrambling quarterback of years gone by.
"Randall Cunningham. He kind of reminds me of that guy with his legs," Peek said. "He's a gifted athlete, you can't take it away from him. I'll tell you what, as he matures, he will be that guy that's a scary quarterback, but for right now he's still a young guy and he's still learning and we as a team and as a defense have to take advantage of that."
In a separate corner of the locker room, strong safery Glenn Earl compared Young to the former Eagles and Vikings quarterback and also reiterated the danger that Young presents on third down.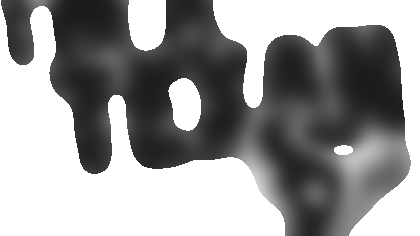 "If you watch the previous games, they've had a lot of success with him taking off running on third down, and as a defense you're always trying to get off (the field) on third down and he's making a lot of plays with his feet," Earl said. "A lot of times, the challenge is to stay in coverage and not come off the receivers too quick. He's a weapon, he's like a running back back there."
For now, Young's completion percentage isn't exactly something the Texans are scared of.  At 50.2 percent and with Young's passer rating of just 64.8, it's pretty clear how he makes most of his plays.
"He's definitely more of a threat with his legs than he is with his arm," Peek said. "That's what we have to force him to (use his arm). Collapse the pocket, force him to stay in the pocket and just see how many completions he can make in a row."
If the Texans are able contain Young on Sunday, they will be able to stunt the growth of an emerging star, if only for a weekend.