Four preseason games. Three wins. One narrow loss to the defending AFC West champions on their home turf.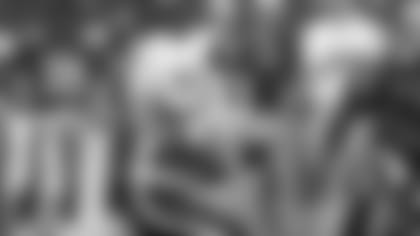 Not bad for the Texans and their first-year head coach. In fact, Gary Kubiak has broken more than a half dozen team preseason records, including total wins (three), total offense (1,285), total defense (1,083), scoring offense (81), scoring defense (64), rushing offense (558), rushing defense (370) and fewest turnovers (two).
Now the tough part begins. In the next few days, Kubiak must whittle the Texans' roster to 53. That means approximately 21 players will be released, depending on if any players are put on injured reserve (i.e. Domanick Davis).
Anyone that has seen the team's depth at each position knows how difficult it will be for Kubiak and the rest of the Texans' coaching staff and personnel department to make those calls.
"We have a lot of tough decisions to make," Kubiak said. "You have an idea of where you're headed and then you have to take into account everything that happened tonight.  When you give young guys an opportunity to play, you give them confidence to play their hearts out. They're playing for jobs and a chance to play in the National Football League, and that's impressive."
Making Kubiak's decision tougher is a running back competition that might have gotten murkier tonight following the Texans' 16-13 win over the Tampa Bay Buccaneers. While Wali Lundy and Vernand Morency watched from the sideline, veteran Antowain Smith and undrafted rookie Chris Taylor split carries.
Smith totaled a game-high 69 rushing yards on eight carries (8.6 avg.), including a game-long 46-yard run that was the longest in team preseason history. After shaking off the rust from not playing since the preseason opener versus Kansas City on Aug. 12, Smith thought he played well.
"I just wanted to go out there and have a good game tonight," he said. "Every year you have to come out and prove to the coaches and to your teammates that you can get the job done. I'm no spring chicken, so I have to show them something for them to keep me around. I want to be around here to help this team. We have a great group of young backs, and I'm trying to do everything I can to help those guys get better."
Taylor, meanwhile, rushed a game-high 17 times for 68 yards (4.0 avg), showing strong bursts of speed outside the tackles. He also caught one pass for six yards out of the backfield.
"I thought they both did some good things for us," Kubiak said of Smith and Taylor. "Antowain is a veteran guy who pounds the ball and had a big run. Taylor, I thought, had exceptional speed, but he needs more vision and needs to grow as a runner. They're different types of players who are going to perform for us."
Tight end Mark Bruener caught an 18-yard pass, while Bennie Joppru, who said earlier this week that he was "fighting for his life," helped his cause by catching a wide-open two-yard touchdown catch on a bootleg pass from Sage Rosenfels.
"It was a good feeling," Joppru said. "But I will feel better when I am still here tomorrow."
Trying to claim the third quarterback spot, rookie Quinton Porter and Cody Pickett received the majority of snaps. Porter completed four of his eight pass attempts for 33 yards, while Picket missed only three passes on 11 throws for 87 yards. It was Pickett's first time playing with the Texans after being acquired via trade from the San Francisco 49ers earlier in training camp.
As offensive coordinator for the Denver Broncos, Kubiak was not unaccustomed to starting the regular season with only two quarterbacks. He didn't rule out that possibility in Houston.
"We'll make that decision in the next few days," he said. "I've been around two for a long time, and I've been around three. I think a lot of it has to do with what you think about your third (quarterback), whether or not he has a chance to eventually be a one or a two. Both of our guys did some good stuff tonight."
In the secondary, safety Kevin Curtis collected his second interception of the preseason, tying a team record, while rookie defensive back John Walker made a crucial third down stop in the red zone. Both players are on the fence to make the team, but might have tilted the odds in their favor with strong performances.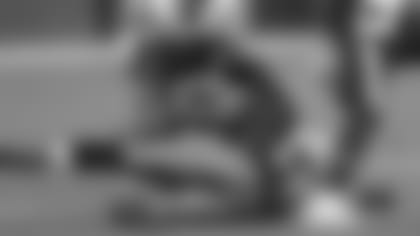 Even with the Texans' preseason successes, the team cannot afford to ignore the waiver wire. Kubiak plans to address the linebacker and wide receiver positions, among others, this weekend after other teams around the league make their roster cuts.
"We'll look hard at what's going on around the league and go from there," Kubiak said.
Amidst all the transactions, Kubiak will begin formulating the final game plan for the Philadelphia Eagles, who enter Reliant Stadium in 10 days.
He's already begun to let his players know what they're in for.
"The Eagles have been the most winning franchise in football over the last five years, so whatever we did in the preseason really doesn't mean anything," defensive tackle Seth Payne said. "We have a huge, huge challenge this week."
First, though, the roster must be finalized, and that could be Kubiak's most important move this preseason.