We're one week into the offseason and already the work has begun around Reliant Stadium. There will be down time to be sure in the coming weeks, but the next month will prove critical as the Texans prepare for the 2007 season.
There likely won't be any significant changes to the roster prior to the end of the playoffs, but that doesn't mean that personnel changes won't be coming. Offensive coordinator Troy Calhoun is on his way to
to take his post as head coach at the Air Force Academy.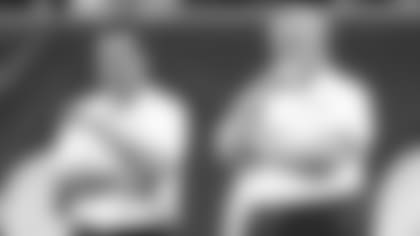 Any thoughts that Gary Kubiak had of grooming Calhoun for the next decade and then having him take his own NFL head coaching gig, much like Mike Shanahan did with Kubiak in
matter's next head coach last month.
That leaves Kubiak an important post to fill in the coming weeks, but he said Monday that he'll be in no rush to fill his vacant offensive coordinator post.
"I'm going to take my time," Kubiak said. "I'm not going to get in a hurry. There's a lot of football still being played in the league this year. We'll wait and see what happens with the movements."
There's been plenty of movement already this week. Jim Mora is out as head coach in
With Art Shell rumored to be out in
's offensive coordinator is among those that have been displaced this week.
While Kubiak will certainly comb the coaching ranks thoroughly for his new OC, the best candidate may already be here in
"I don't see any reason why the group that we have, we can fill that void with the group that we have here," Kubiak said of his vacancy. "We're still going to add a coach or two, I'm sure that we will because of Troy leaving, but we've got the guys to head into the right direction."
Some have speculated that Texans assistant head coach/offense Mike Sherman might be in line to take over offensive coordinator duties. The transition would seemingly be a smooth one if
took the reigns. He had considerable input in the offensive game plan this season and even made a few key calls during games.
However, there's no guarantee that Sherman will still be in
after the coaching carousel comes to a stop. Sherman , by many accounts, was removed prematurely in Green Bay and will likely be at the top of many short lists as teams look to fill their vacancies.
's possible departure is a possibility that Kubiak is fully aware of.
"I'm concerned because I think he's the best candidate out there when these bullets start flying in the NFL," Kubiak said. "It looks like there's probably going to be some movement with some teams and if he's not on top of the list, for whoever that football team is, that's a mistake."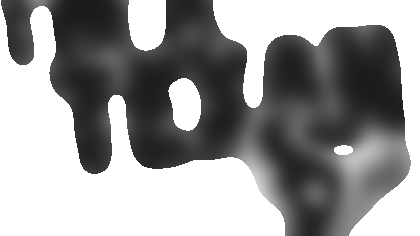 Sherman has proved himself as an invaluable asset during Kubiak's rookie campaign as a head coach. If
needs help getting a head coaching position in the coming weeks, he won't have to look too far for help.
"I think he should be a head coach in this league," Kubiak said. "I hope he's still with us. I'm sure counting on him. You all know what he's meant to me this year and what he's meant to our program, but as I told you all, whoever works here, and works for us, we want the best for them. If it's an opportunity for him we'll do anything we can to help him out."
So the Texans will take the next few weeks to evaluate many things, their own players, potential free agents, but the biggest decisions may come on the coaching staff. Stay tuned.