The Houston Texans Foundation is delighted to provide support to a wide range of charities and community organizations each year to raise funds for worthwhile causes through donations. Depending on the nature and reach of the event, in-kind donations of team memorabilia may include photos, pennants, team apparel, footballs and other merchandise. The Texans assist more than 1,800 organizations annually in this manner. Texans' game tickets are not available for donations due to limited availability and other restrictions. The following procedures and guidelines are designed to assist you with your donation request: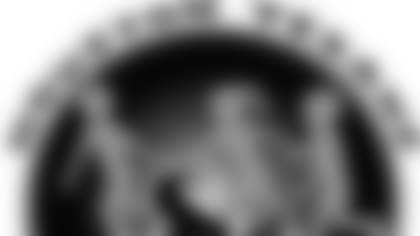 Due to the large volume of requests we receive, the Texans have established a statewide-only policy for donations of Team memorabilia with priority to Houston, Central and South Texas. Out-of-state requests will not be accepted. We ask that each organization submit only one request per year in order to accommodate as many groups as possible. All charitable contributions will be granted only to organizations with 501 (c) (3) status - no third-party requests. The Houston Texans do not accept items from outside organizations, charitable or otherwise, to be autographed for fundraising events. All items that are sent to us will be immediately returned to the sender. We are not responsible for such items sent to us that are lost or damaged.
The Houston Texans Foundation will notify organizations of whether their donation request will be accommodated. It is highly recommended that your event not be centered on the anticipation of a donation from the Houston Texans, but a donation should be considered as a complimentary element to your event. Many requests may not be able to be fulfilled due to the overwhelming volume of requests we receive weekly. No items will be sent to a P.O. box address.
Written requests must be submitted on the organization's official letterhead. Due to the tremendous volume of requests, event coordinators must allow 6 (six) weeks processing time. Any request after the six-week deadline will not be fulfilled. No telephone, fax or email requests will be accepted. Each written request must include the following information:
Formal request letter on the non-profit organization's official, original letterhead
Organization's mission statement and/or a one-page brochure
Organization's website (if applicable)
Organization's 9-digit federal tax-exempt ID number
Event date and location
Type of fundraising event/program
Expected number of attendees
Event solicitor's full contact information: name, affiliation, address, phone number, email
Letters must accompany a COMPLETED Donation Request Form**
Requests must include a return shipping label, FedEx Third party billing information or solicitor must arrange for pick up on Wednesday between 1:30-5:00PM.
Please mail your written request on your organization's letterhead and completed Donation Request Form to:
Houston Texans Foundation
We reiterate that due to the large volume of requests we receive, our response to any particular donation request is at our sole discretion. Thank you for your interest in The Houston Texans Foundation. We wish you much success with your event.
Use of the Houston Texans name, logos and trademark and/or any advertising that implies the support or sponsorship of an event by the Houston Texans, Houston Texans Foundation or the NFL must be approved in writing by the Houston Texans.