Gary Kubiak has said from the beginning of his tenure in Houston that one of his top priorities was to help quarterback David Carr improve.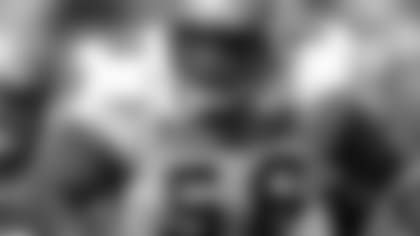 By drafting two offensive tackles at the top of the third round, Kubiak and general manager Charley Casserly strengthened the one area that most threatens Carr's success: pass protection.
Houston selected Pittsburgh's Charles Spencer and University of Miami's Eric Winston with the first two picks of the third round of the 2006 NFL Draft.
The Texans have made it clear that they want to improve their pass rush and pass protection, and they seem pleased with what they accomplished in free agency and the draft thus far.
"We've been able to improve our football team today," Kubiak said. "We've gotten bigger and stronger and we've been able to fill some very important needs with those four picks."
With the 65 th overall pick, the Texans selected Spencer (6-4, 352) at the top of Saturday's third and final round. The massive drive blocker played defensive tackle his first two seasons at Pittsburgh before moving to offensive guard and eventually left offensive tackle.
In his two seasons on the offensive line, Spencer provided solid protection up front, helping the offense average 357.8 yards per game in 2004 and 335.8 yards per game in 2005, earning All-Big East second-team honors both years. He can be used as either a guard or tackle.
Kubiak said the Texans liked what they saw of Spencer on film, but that it was his competitive performance at the Senior Bowl that really jumped out at them.
"He's a fine young man with just a big-time upside," Kubiak said. "And the fact that this will be his third year as an offensive football player – just a massive young man, very strong, great demeanor. We feel very fortunate."
The Texans' next pick (66 th overall) was Miami tight end turned offensive tackle Winston, who won the 2005 Jacobs Trophy (given to the ACC's top offensive lineman) after sitting out most of 2004 with a torn anterior cruciate ligament in his left knee.
Had Winston (6-7, 310) not been hurt, he would have been a shoe-in to be a Lombardi Award finalist for the best offensive lineman in the country. But he came back in 2005 to start every game at left tackle while also lining up at tight end in several formations.
"Eric had a tremendous career for us, and he still has a tremendous upside," Miami head coach Larry Coker said. "With the coaching he'll get from the Texans and the maturity coming off the injury, I think he will have a great NFL career.
"This will be the year he gets back to 100 percent. He was not fully back last year for us. He fought his way through it and did a great job. You'll see him blossom as an NFL player. He has size, speed and great hands."
While Winston never has played right tackle, he is open to playing any position on the line. Spencer said he's willing to play guard or tackle, wherever the team needs him. However, Miami uses some zone-blocking schemes, so Winston may have an advantage when learning the Texans' scheme.
Kubiak said both players will be tackles in the NFL, and thinks Spencer will begin on the left and Winston on the right.
With such desirable skills to enhance the Texans' line, both Spencer and Winston are looking forward to getting back on the football field to start helping their fellow linemen protect Carr.
"As an offensive lineman, if protecting the quarterback is not your top priority, if you're focused on anything else other than making sure the dirt stays off of your quarterback, then you're probably playing the wrong position," Winston said.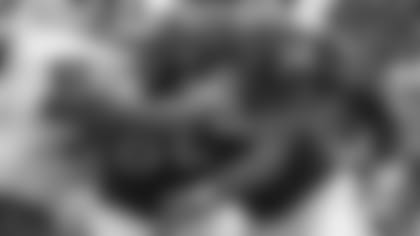 "I've never met David Carr, but I can tell you that my main objective is going to be to make sure that the running backs have great holes to run through, that the quarterback has unbelievable time to throw, and that the receivers can have time to catch the ball.
"That's what it's all about. The skill guys need to make the plays, and the offensive line needs to make that happen."
And both players intend on doing just that. When all is said on done, the third round couldn't have worked out better for the Texans.
"Quite frankly, we're surprised and happy they were there," Casserly said. "These are two very good prospects on the offensive line, which is something we wanted to address.
"We are very fortunate that they are there together. If we would have gotten one, we would have been happy. But getting two you feel very fortunate."