The second version of the Harris 100 has been posted for a few weeks.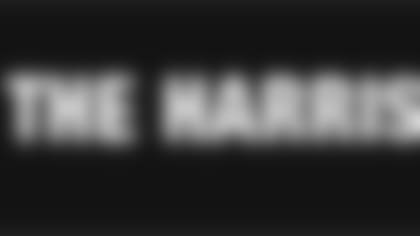 ](http://www.houstontexans.com/news/draftprospectreport.html)
But, 100 players only gets you into the top of the fourth round, so I figured there were plenty of worthy prospects outside the Harris 100. They might not be as well known, obviously, but for NFL teams, they're vital to a teams success.
I don't have to remind you of pick number 199 in the 2000 NFL Draft. That was some guy named Tom Brady. Denver Broncos running back Terrell Davis was the 196th pick in the 1995 NFL Draft. Here in Houston, the Texans added Keith Mumphery and Christian Covington beyond the top 100 picks in 2015 and both saw plenty of playing time as rookies.
With that backdrop, here are a few intriguing players outside the Harris 100 at the wide receiver position.
Tajae Sharpe, UMass
Sharpe might have tiny hands but they haven't kept him from catching everything in his area code.
Jakeem Grant, Texas Tech
Grant is pocket dynamite and ran away from every single LSU defender on the field in the 2015 AdvoCare V100 Texas Bowl.
Paul McRoberts, Southeast Missouri
McRoberts has glue sticks for hands and was a former basketball player in college.
Check out photos of the top 100 players of this year's draft class according to Texans analyst John Harris.