 HONOLULU– Andre Johnson didn't have to jump in his hotel pool this week for the whole Pro Bowl experience to soak in.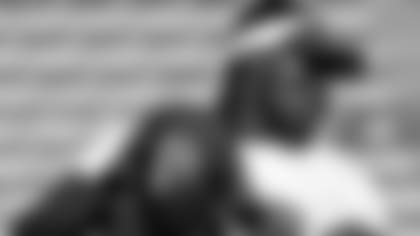 The wide receiver appreciated the impact of his selection as soon as it was announced a few months ago.
"It sets in as soon as you get selected if you've been here before," Johnson said following the AFC's walk-through practice Friday at Aloha Stadium. "But if you haven't, it probably doesn't set in until you get here. But this is my second Pro Bowl, so once I was selected it pretty much set in."
That doesn't mean that all of the events, practices, celebrity sightings and fanfare surrounding the Pro Bowl have become old hat for the four-year veteran. Far from it. Experiencing that just motivates Johnson even more to return next year.
"You definitely want to come back," he said. "You can't beat this. It's the best out here. It's just perfect weather, a lot of water, the relaxation. What more can you ask for?"
Later, Johnson answered his own question after being asked what his goals are for Saturday's game (live on CBS at 6 p.m. ET).
"Just to win," he said. "The winner gets more (money) than the loser. We have to pay for all the family that we brought down, so you definitely want to win the game."
Regardless of the game's result, though, Johnson will have earned something much more valuable this week simply by associating with some of the league's most accomplished stars.
Teammates, such as Colts wide receiver Marvin Harrison, Chargers running back LaDainian Tomlinson, Broncos cornerback Champ Bailey and Chiefs tight end Tony Gonzalez, provide a sounding board for Johnson, who slowly is learning how to become a leader for the Texans.
When he returns to Houston, the knowledge he has gained here will help him in his offseason preparation and facilitate his development into potentially the NFL's best wide receiver. Complacency is not an option.
"All the guys here are hard workers, and it's paying off for them," Johnson said. "All you have to do is look at the way they go about their business. That's why they're here. Other than that, we just sit around talking a little bit and share some ideas and just have fun.
"Hard work gets you here, and when you go out and work hard and perform well on the field, this is something you can treat yourself to.
"I'm pretty sure that's the goal for everybody (to be here). It's a personal goal for me. Every year I hope at the end of the season that I'll be playing in the Pro Bowl."