 KAPOLEI, Hawaii - It's been a few years since the University of Miami has basked in the national glory of the college football spotlight.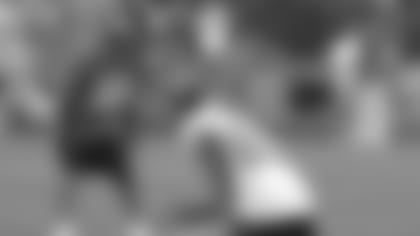 But it only takes a short glimpse at the respective Pro Bowl rosters this year to remember the influx of talent that matriculated through Coral Gables in the first half of this decade and beyond.
There are six former Hurricanes in the Aloha State this week to play in the NFL's annual all-star showcase, and a seventh member, New York Giants tight end Jeremy Shockey, will not participate due to injury. Fortunately for the Texans, arguably the best player of the Miami bunch wears Battle Red and Deep Steel Blue every Sunday during the fall.
With his low-key demeanor and shy-guy persona, wide receiver Andre Johnson doesn't fit the stereotypical Hurricanes mold. But don't get it wrong: Johnson bleeds his school's colors and could not be more proud to represent "The U" this Saturday in his second-career Pro Bowl.
"It's something that we believe in a whole lot (at Miami)," Johnson said of continuing his school's prolific football legacy. "Me and (Baltimore Ravens safety) Ed Reed were sitting by the pool the other night and he was like, 'How many guys do we have here?' We were sitting there trying to count. So it's definitely something that we take pride in. And when we're out on the field we just try to do the best that we can."
One of Johnson's New Year's resolutions was to be more sociable. Whether or not he was kidding, Johnson could have trouble getting a word as he hangs out with characters such as Reed, Indianapolis Colts wide receiver Reggie Wayne, Washington Redskins safety Sean Taylor, San Francisco 49ers running back Frank Gore and Chicago Bears rookie returner Devin Hester. That's not to mention lovable Cincinnati Bengals wide receiver Chad Johnson, who hails from Miami but attended school elsewhere.
"Yeah, Chad is a Miami guy," Andre said. "He grew up in Miami. Unfortunately, he had to go to a junior college and then he went to Oregon State. But he's a Miami guy, and he fits right in. He's a clown. But he doesn't bring any negative attention to himself. He makes it fun out here."
At one point during Wednesday's AFC practice, Chad – also known as 'Ocho Cinco' – turned from receiver to defensive back to defend Andre. It's all part of the fun, and competition, that the players from South Florida share.
Andre admitted after this morning's workout that he always checks the box scores during the season to see how his former college teammates performed. The players often work out together on the Miami campus during the offseason, so they develop a healthy competitive spirit.
"Yeah, we all want to see each other do well," Andre said. "But when you're going through the season and you're looking at the stats, you may look at it one week and say, 'God, Reggie had 10 catches this week. I have to have 12 or 15 the next week.' So you are definitely competing, but you also want to see those guys do well, too."
Wayne says he wouldn't have it any other way.
"(Competition) all the time, it's been like that since school," Wayne, a first-time Pro Bowler, said. "We push each other so much during workouts in the summer to where you're watching the other player closely during the season and you don't want the other (guy) to outshine you. But at the same time, you're happy for them. You just want to do better than him. You know if he's out there taking care of business and he's balling, and you're somewhere behind him or close to him, then the chances of you balling are high as well."
Last May, Andre hosted his first-ever Celebrity Weekend to benefit local Houston charities, and many members of the Hurricane family from around the NFL participated.
One night, they all decided that it would be cool if they could meet next year in Hawaii.
"(We) said that all of us need to make the Pro Bowl so we can all just go over there and hang out," Andre said. "So the ones that made it, made it. And the other guys that didn't, I'm pretty sure they had a close chance of being here. So we're just going to enjoy it."
Arizona Cardinals running back Edgerrin James and Washington Redskins running back Clinton Portis are two past Pro Bowlers and Hurricanes that didn't make the cut this season.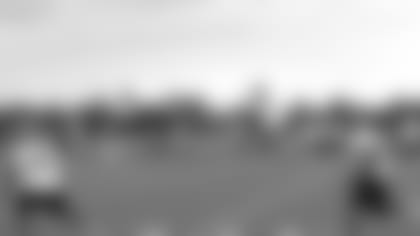 "I felt like we should have had more (Miami players here), but that's how it is," Wayne said, barely hiding a grin. "The University of Miami is going to continue to push out ballers. So it doesn't surprise me (that we have five players here). I'm just happy for all those guys because they're like brothers to me. It's part of the brotherhood, and we'll continue to do it."
So what's the secret ingredient that helps so many former Hurricanes achieve success in the next level? There may not be a single factor, but Andre credits the grueling practices he endured for preparing him to play in the NFL.
"When I was at Miami, a lot of time the practices were way harder than the games," he said. "It's just the competition level that a lot of guys take pride in. When you hear guys talking bad about the University of Miami, guys are going to say something to them. It's something we take to heart."