Charley Casserly's tenure as the only general manager in Texans' history is coming to an end.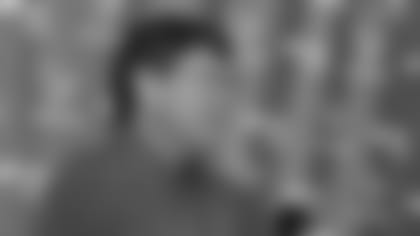 Owner Bob McNair announced in a press conference Wednesday afternoon that Casserly is resigning, effective June 1, to pursue other employment opportunities. The two met around 10 a.m. today inside Reliant Stadium to discuss Casserly's future with the team. His contract has one more year remaining.
McNair and Casserly spent most of their time speaking about the vice president of football operations position open in the league office. Art Shell vacated the post in February when he was hired as the head coach of the Oakland Raiders.
"I do have an interest in the job at the league office," Casserly said. "They will have a letter to that effect tomorrow, and I'm interested in it. I'd rather not talk anymore about it because they are the ones that make the decision on the job. But I've been involved in league activities for 15 years as the general manager in every conceivable way, so obviously I have an interest in other things besides being the general manager of a football team."
After learning of Casserly's plans to apply for the job, McNair called the league office on his behalf.
"I've told Charley that I will support him in every way to secure a position there," McNair said. "I've already talked to (NFL Executive Vice President) Roger Gooddel about it, and recommended Charley. I think he would be terrific for the spot.
"I told Roger why I thought Charley would be a good candidate and why I thought he would do a good job. And Roger was very attentive. And we discussed some of the thoughts Charley had as to programs that would be beneficial to the league that Charley has a lot of interest in. I think Roger was quite interested in those."
Casserly met individually with members of his staff and players early this afternoon before announcing his resignation to the team's entire football operations department at 1:30 p.m. From there, he called the team's out-of-town scouts and his family before addressing the Houston media around 3 p.m.
It was an emotional day for Casserly, who said goodbye to many people he has known for more than a decade.
"The toughest thing I had to do was stand in front of the staff and say I was leaving," he said. "That may be the single toughest thing I've had to do today."
This past weekend, Casserly mulled the decision to resign with his family before coming to the conclusion that it was time to move on. He'll leave after more than six years on the job as the Texans' first general manager in team history.
During that stretch, he played a significant role in acquiring all four of the Texans' all-time Pro Bowlers: cornerback Aaron Glenn and defensive end Gary Walker in the 2002 expansion draft; former 2003 No. 3 overall draft pick wide receiver Andre Johnson; and kick returner/wide receiver Jerome Mathis, a 2005 fifth-round selection. He also found a gem in fourth-round pick Domanick Davis, who garnered 2003 Rookie of the Year honors.
Casserly's boldest move, which ultimately could be his most successful, came a couple weeks ago, when he drafted North Carolina State defensive end Mario Williams with the top overall pick. Considering the availability of hometown hero Vince Young and USC running back Reggie Bush, the selection could have been the most debatable in draft history.
When asked if he's worried about the controversy damaging his legacy, Casserly's response elicited laughter from the media.
"No, you don't do this job and worry about your legacy," Casserly said. "You don't draft Mario Williams and worry about legacies."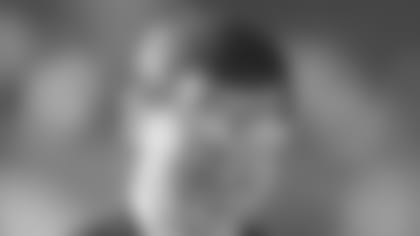 While Casserly could have resigned after the season, he didn't feel comfortable leaving immediately after the team finished 2-14. In the past four months, he believes that the Texans have had one of the best off-seasons of any organization, and that the team is heading in the right direction under the guidance of head coach Gary Kubiak.
"I thought that this team was better than that (record)," Casserly said. "I thought the team needed work. A new coach comes in, you switch defenses, you're going to have some things you're going to change. So I thought, 'I want to be here for the off-season.' I think we had a heck of an off-season. I think this team is dramatically improved. I feel really good about things right now. If I didn't feel real good, I would not be up here today, resigning."
McNair agreed with Casserly's assessment. He believes the Texans have benefited from the general manager's contributions to the organization, and wished him well in his future endeavors.
"Charley has been with me in this effort now for over six years," McNair said. "We have gone through a lot of ups and downs and had a lot of pleasurable moments together. We made an awful lot of progress. We had some disappointments last year. But I think we both feel that we have the cart back on the path and it's moving in the right direction."