Ironically, Sunday's game between the Texans and Browns is the only game on the NFL schedule that features two teams eliminated from playoff contention. Seemingly, there is little to play for, but that's not the case, at least for
A win on Sunday would do more than just validate last week's win over the Colts. It would give the Texans back-to-back wins for the first time since 2004. It would give Houston three wins in December for the first time in franchise history, and a win would be
's sixth this season, tripling last year's total.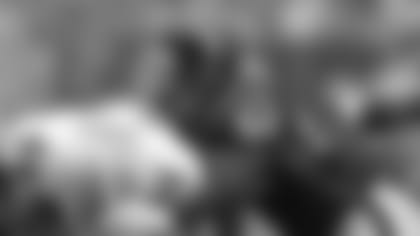 As important as all of those accomplishments are, perhaps the greatest achievement would be winning the last game on the schedule, which would also be a franchise first.
"It's real meaningful," wide receiver Andre Johnson said of Sunday's game. "We've had our ups and downs the whole season. The last game (against Indy) was something you can build on. That was our first time beating the Colts and now we have to build on that."
Gary Kubiak didn't want to make too much of finishing his first season on a high note, but you can tell that he would like to head into the offseason with a win.
"They're all important," Kubiak said. "Nothing could have been better than what happened last week. That was tremendous, but this is a week-to-week business. As good as you felt last week, it can go the other way if you don't play well. 
"We have a long offseason ahead of us and a lot of work to do, and there's been some good progress. You know what happened the other day was a big, kind of topping on the cake, so to speak. But we have got to come back this week and play well."
Ending the season with a win also would be something that few NFL teams get to experience. As David Carr pointed out, while the Texans would like to be playing in the postseason, there is something to be said for winning the last game on your schedule.
"It's funny because teams that go to the playoffs, only one of those teams is going to get to end on a winning note," Carr said. "Everyone else is going to lose. I would love to be in a position to do that, but we've got a chance here to go out with a winning note and go into the offseason with a pretty good feeling about ourselves."
If the Texans are to end their 2006 campaign, they will undoubtedly need to fight an inevitable letdown after their win over the Colts.
has not faired well in games following big wins. One needs to look no further than this season when the Texans followed a 27-7 win over the Jacksonville Jaguars with 28-22 loss to the Tennessee Titans.
Johnson offered an easy solution to avoiding a similar fate this week.
"The biggest thing is being consistent, that's the biggest thing," Johnson said. "You don't want to go out and have a big win and then come back and have a letdown. Those things happen, but you don't want them to happen. We're just going to go out Sunday and try hard not to let that happen."
Interestingly enough, the Browns were
's opponent the last time the Texans tried to close out a year with a win at home.
entered the last week of the season 7-8. Looking for their first .500 or better record in franchise history, the Texans entered the game favored by double-digits, but instead fell to the Browns to finish at 7-9.
Many have pointed to that game as the reason for last year's tumultuous 2-14 campaign. Few players remain from the 2004 season, but the ones who do are not concerned about a repeat performance this year against the Browns.
"That was two years ago," Johnson said. "I never really thought about it until it was brought up. We are pretty much in the same situation that we are now. We're going to do everything we can to make sure that doesn't happen again."
Johnson isn't the only Texan that wants to avoid a letdown. Carr is going to approach this weekend like he has every other during his career.
"I'm going to do what I've done every week, just go out and try and play my best," Carr said. "If the rest of the guys go out there with the same attitude we had last week that we're going to do this as a team, then we won't have a problem.
"If we don't do that, if we're lackadaisical, if we think some guys are on vacation, then we're going to have a problem and I don't want to have a problem."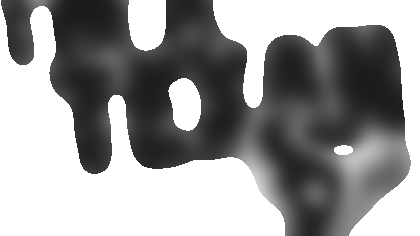 is taking this game seriously, but they're also keeping things in perspective.
"I mean, we're not going to the playoffs, so we're not going to sit here and pat ourselves on the back," defensive lineman N.D. Kalu said. "But it's going to leave us with a positive feeling.
is a top-three team in this league. It would be our first back-to-back wins this season."
Nearly in the same breath, Kalu also offered a poignant, yet lighthearted statement about Sunday's game.
"You're only ever as good as your last game in this league, so I guess we'll be the champs if we win against