Teams in the National Football League protect their game plans and playbooks like soda companies protect their trade secrets.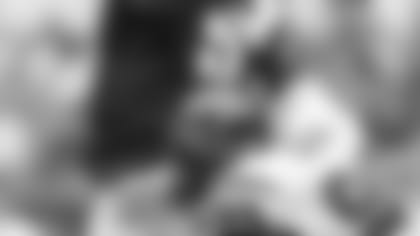 In other words, all attempts are made to keep the opposition from gaining a competitive edge with insider information.
The only problem is when a member of the competition is a former employee.
That's the case this week, when the Texans face the Tennessee Titans at LP Field.
Lining up as one of the Titans' starting defensive tackles is Robaire Smith, who spent the past two seasons with the Texans before his release this year following training camp. Two days after his release, on Sept. 5, Smith re-signed with the team that drafted him out of Michigan State in 2000.
Known for his fun-loving personality off the field, Smith was a valuable contributor in Houston, collecting 202 tackles and five sacks during his tenure. At 6-4, 314 pounds, he was a disruptive force in the backfield and mentored some of the Texans' younger interior linemen, such as Travis Johnson and Alfred Malone.
Guard Fred Weary lined up opposite Smith in practice many times, and he knows this weekend's game will be awkward with Smith wearing another jersey.
"It's always weird (playing a former teammate)," Weary said. "Robaire spent a lot of time here with us. He's back home where he started so it's going to be a little weird. We (were) just lining up against him at practice weeks ago."
Asked whether his familiarity with Smith will help him Sunday, Weary made it seem like Smith holds the advantage.
"I think it's going to help us a little bit, but I think it's going to help him more because he knows a lot of what we do," Weary said. "He knows our snap count, he knows some of the stuff that we use, so we're probably going to have to play a little mute in this game and not give him any tips."
Weary knows that few things are more motivating than facing a former employer. So he anticipates Smith's best effort.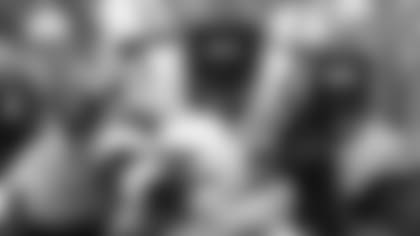 "When you're facing the former team that you were on, you want to come back and perform and show them that, 'Hey, maybe you all shouldn't have let me go,' and make them give it a second thought," Weary said. "But we can't think about that. We know Robaire is a good player. He was a great player for us, and he's continued to be (a good player) there."
In addition to any personal incentive he has to play well, Smith will benefit from some reconnaissance work he did last weekend. According to Johnson, Smith was in Houston for the Titans' bye week.
"He was at the game (against Jacksonville)," said Johnson, who considers Smith one of his best friends. "He was here sitting behind the bench.
"He's going to come watch me when I'm playing and I'm going to do the same and see how everything is going."
Johnson has mixed emotions about this Sunday. Of course, his loyalties are with the Texans, but he also wants Smith to play well.
"I can pull for our offense to do great and Robaire to do great, but for us to win the game," Johnson said. "It's possible."
Would he want Smith to sack quarterback David Carr?
"I wouldn't say all that," Johnson said, backing off his previous comment. "I would hope that he grades out very high and we win the game.
"Rob's a big guy. He might lie on Dave and he might suck him up. (David) might just fall into the trap."
All jokes aside, Johnson knows the Texans will have their hands full with his erstwhile line mate, particularly in light of Smith's experience in Houston. Only time will tell how Smith's knowledge will affect the outcome of Sunday's game, but it is nearing Halloween, so fans shouldn't be surprised if the Texans pull off a few tricks of their own.