 Not a bad week for the Focus last week, but far from our best effort. Jeff Garcia only threw for 164 yards, but he did add two touchdowns to make his selection at least respectable. Frank Gore also came through with a strong performance with 168 total yards and a touchdown. It was downhill from there as Roy Williams failed to find the endzone for
' embarrassing loss to the Saints. With just three weeks left, it's getting down to crunch time. Here's a look at Week 15.
Matt Hasselbeck- The Seahawks are in desperate need of some momentum as they head toward the playoffs. They should find it this week in
allows 223 yards a game through the air and although his top target (Darrell Jackson) will be out Thursday, Hasselbeck should still have a strong day.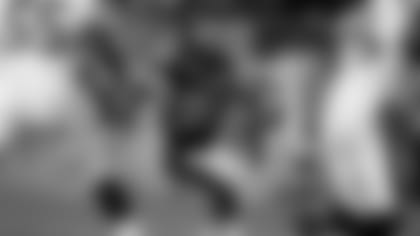 Willie Parker- The Steelers are playing their best football of the season recently and a major reason why has been Parker. Parker will break the 1,200-yard rushing mark this week and with 10 touchdowns, he's quietly having a stellar season.
this weekend and the Panthers allow 110 yards a game on the ground so look for Parker to hit the century mark.
Javon Walker- The Broncos are reeling and if they're going to right the ship in
against the Cardinals. The Cardinals offense has looked sharp as of late so a shootout seems likely and rookie quarterback Jay Cutler is due for a breakout game. It could come this week.
L.J. Smith- Smith's production has been on the rise since Garcia stepped into the lineup for the Eagles. Garcia doesn't have the arm strength of McNabb so Smith has become a security blanker of sorts for Garcia, who will need any help he can get Sunday against a good Giants pass rush.
Josh Scobee- The Jags' kicker is having a nice season and has grown into one of the more reliable legs in the league. With the Jags in
looks to solidify its playoff position.