Match-ups are key in fantasy football no matter the rules, but in Home Team Challenge, weekly-match ups will determine not only weekly success, but who you should select each week for your team. Need an example?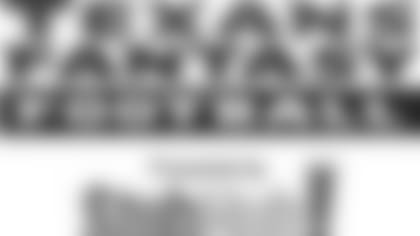 ](http://www.stubhub.com/texans?GCID=C12289x135-fantasy)Let's say your selecting your team heading into week six of the NFL season. You like what Carson Palmer has been doing, rehabilitated knee and all and you think going off a bye week, the Bengals signal caller will have a big game so you pull the trigger and spend 33 units on Palmer and make him your quarterback.
Palmer certainly has that star power that you covet in fantasy sports, but week six may not be the best week to pick him. Cincinatti travels to Tampa bay on October 15 and the Buccaneers ranked first in the NFL in total defense last season so Palmer could be in for a long day. Even if he plays well, is it likely that Palmer will put up the type of fantasy statistics that would warrant spending 33 units on him. Probably not.
Now let's say you see Seattle's Matt Hasselbeck listed for 25 units. A little high for a guy that heads a run-oriented offense you might think. You could be right, but the same week that Carson Palmer will be trying to decipher a tough Bucs' defense, Hasselbeck will be in St. Louis to take on the rams, who ranked 30th a year ago in defense. Why not save some units and put them somewhere else. Those eight units you saved on your quarterback could be put to better use…say on LaDainian Tomlinson.
Tomlinson will most likely cost top-dollar for much of the 2006 season, but week 6 would be a good time to have some extra units lying around for your running back position. San Diego hosts the 49ers that week and need I remind you that San Francisco ranked last in the NFL in defense a year ago. If you're going to spend big on LT, week 6 would be the time to do it. It's doubtful that San Francisco shored up their defense that much this offseason.
The point is this. When selecting your team week-to-week on HoustonTexans.com, look at the match-ups!