At this point last season Andre Johnson and Domanick Davis were two rookies on a very young franchise. They were recognized in Houston and by football aficionados, but few others paid any attention.
Both were used to hype in college, but disappeared off the radar when they got to the fast-paced world that is the national football league.
Johnson was well known enough when he entered the league. He was the third pick in the 2003 NFL Draft. The receiver finished his career at Miami ranked fifth in receiving with 20 touchdown grabs.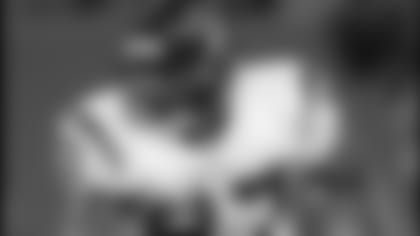 Davis was at the opposite end of the spectrum. The running back admits he had to scrap at several positions just to get on the field at Louisiana State. He was a fourth round pick, leaving the school as a great return man, but a hazy feature when it came to running the ball.
Oh what a difference a year makes.
Davis emerged as a starting running back in 2003, rushing for 1,031 yards and earning Rookie of the Year honors. Johnson had 976 receiving yards and four touchdowns. Together they became the first rookie tandem in the league to each gain at least 900 yards.
Suddenly they're the center of attention, not only in Houston but across the nation in Fantasy Football Draft Rooms and depth charts.
Davis has been listed as an early second round pick in some fantasy circles. He was ranked as the 13 th best player in the league by Yahoo Sports. Johnson is already considered a fantasy starter.

One thing's for sure, neither of them are sleepers this season.

Draft boards have lit up over the past couple of weeks with not one, but two Texans flying off in the early rounds.
Their performance during the Texans four preseason games has added to their popularity.

Plenty has been said about the Texans switching to a zone-blocking scheme, so I won't go into detail accept to say it is allowing Davis to make more decisive cuts and choose from multiple running lanes.

Keep in mind that two of the best fantasy running backs in the league last year – Jamal Lewis (Baltimore) and Clinton Portis (Denver) – ran behind zone-blocking schemes.

Davis gained 57 yards on just eight rushing attempts. Johnson was also consistent, picking up 87 yards on seven catches. Both of them are ready for the regular season to begin and they couldn't have asked for a better opponent.
The Chargers' defense was 27 th in the league last season and doesn't figure to get much better between now and opening day. Free safety Jerry Wilson is the elder statesman with nine years of expe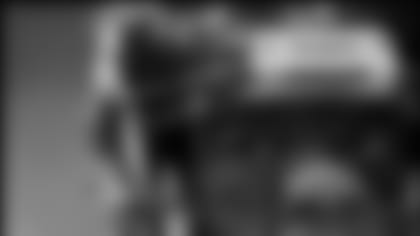 rience.

No other player in the secondary has more than two years experience.

Cornerbacks Sammy Davis and Quentin Jammer crowd the line of scrimmage and try to manhandle opposing receivers. Johnson's physical nature should suit him well facing that style of defense.
His size alone gives him an advantage over nearly every cornerback he comes into contact with. He came close to reaching 1,000 yards receiving last season and should only get better in 2004.
He led the AFC in yards after the catch in 2003, so his credentials are getting him noticed in fantasy football this season, not his name or reputation as an "en vogue" pick up.
Davis' numbers grant him the same recognition.

So get ready for a great year, fantasy and Texans' fans alike.

Because oh yes, what a difference a year makes.