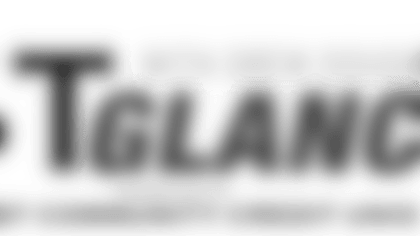 ](https://www.texanschecking.com/)
The Houston Texans (6-3) face the Oakland Raiders (7-2) on Monday Night Football. The Raiders are the home team, although the game will be played at Estadio Azteca in Mexico City. Here are five things to watch during contest.
1. Keep running- The Texans are on a roll lately when it comes the run game. Over the last four contests they've averaged 146 yards rushing, and their running backs have been good for 5.2 yards per carry in that span.
Continuing that sort of success on the ground would yield a variety of positives for the Texans, from chewing up yardage and time, to keeping Oakland's explosive offense on the sidelines.
 
"We've been against some tough defenses and been able to put up some big performances in the run game," left tackle Duane Brown said. "I think that's crucial to us being successful going forward. I think that our running game is very instrumental to us being successful."
Head coach Bill O'Brien said quarterback Brock Osweiler has done a good job changing calls at the line of scrimmage and getting the Texans into advantageous run situations. In Osweiler's opinion, being stout on the ground benefits the offense tremendously.
"A lot of things in this league stem off the run game," Osweiler said. "You need to be able to run the football so that you can stay balanced and so you can kind of keep defenses guessing what's going to come next. You never want to become one-dimensional in this league. I think, just like any other game, the run game is just as important as the pass game."
Oakland's defense has yielded, on average this season, 4.7 yards per carry.
2. Atmospheric conditions- This is not just another game.
On Monday Night Football.
Most distinctly: at an extreme elevation.
Estadio Azteca in Mexico City is 7,349 feet above sea level. A month ago the Texans played in Denver, which by comparison, sits a mile above sea level at 5,280 feet. How the altitude affects the Raiders and Texans will be interesting, though the Texans have said they aren't concerned with the altitude change.
"You just have to go out there, try to get accustomed to it as much as possible and then just ignore it," Brown said. "I'm sure there will be some oxygen there and things like that. Other than that,
you just have to go play your game."
Punter Shane Lechler played in a Mexico City preseason game for the Raiders in 2001 against the Cowboys. He boomed three punts in that game for an average of 52 yards (46.7 net), and explained the changes that could occur with elevation.
"In Denver, I can see anywhere from six to seven yards difference in ball carry, just over my past experience there," Lechler said. "I know the altitude here in Mexico City is going to be little higher, but you still have to hit a good ball. It's not like every single time it's going to be a huge difference. You still have to hit a solid ball and just go in there and not over kick."
3. Mindful of Mack- The marquee defender for the Raiders is linebacker Khalil Mack. With a team-high
seven sacks, the third-year outside linebacker is a game-changer. The Texans said they'll be aware of him at all times Monday evening.
"They move him outside," offensive coordinator George Godsey said. "He plays on the right side. He plays on the left side. He plays inside. He's definitely someone that we got to have on our radar every snap."
O'Brien explained all the ways Mack is such a force on the defensive side of the ball.
"He basically plays on the edge of the front," O'Brien said. "Very explosive, very instinctive, a guy that's got explosion off the ball, a guy that uses his hands very well, has got very quick hands, a fast-twitch guy so he can spin move, he can up-and-under you, and then he can speed-to-power you too with those three different types of moves."
Mack recorded 15 sacks in 2015, and this year he's also forced a pair of fumbles and recovered another.
4. Special on special teams- Last Sunday in the third quarter at Jacksonville, Tyler Ervin helped swing
momentum when he returned a punt 57 yards to the Jaguars' 7-yard line. A play later, Osweiler found Stephen Anderson for a touchdown, and the Texans held an 11-point lead.
 "That's a big part of the formula for us if we can flip the field with special teams and really play a good field position game," O'Brien said. "In our wins, we've been able to do that. In our losses, we haven't. It really helps you. So when Ervin made that return, that was big for us to have the ball on the seven yard line."
The allowed Jacksonville an average of six yards on punt returns, and just 16.5 on kickoff returns. The Jaguars started on average at their own 24-yard line. The Texans, meanwhile, started at their own 34-yard line in comparison.
"The other thing about it is our coverage units – Don Jones, Tyler Ervin, Stephen Anderson – they all came up with some big tackles on kickoff and on punt," O'Brien said. "That helped us too."
5. Turnover differential- The Texans picked off a pass and recovered a fumble in Sunday's win over Jacksonville, and they didn't turn the ball over on offense or special teams. Entering that game, they were minus-7 on the season in the turnover differential category, and they're now at minus-5.
For O'Brien, improving that statistic, especially in this game, is the most vital number to look at other than the final score.
"Most important stat is the turnover/takeaway stat," O'Brien said. "No doubt about it. We've got to have 100 percent ball security and do the best we can to try to take the ball away."
The Raiders have been outstanding in the turnover differential area, as they're third in the NFL at plus-9.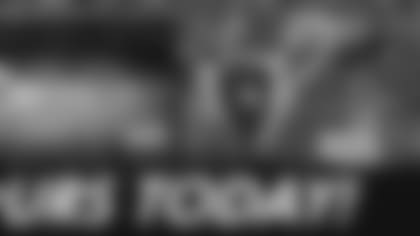 ](https://texanschecking.com/ )
![](http://www.houstontexans.com/news/drewdownfield.html)