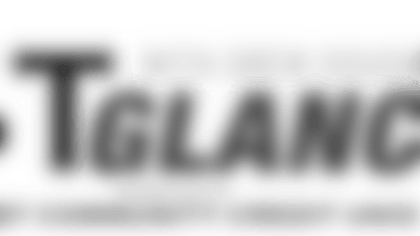 ](https://www.texanschecking.com/)
The Texans (3-3) travel to Seattle for a Week 8 matchup with the Seahawks (4-2). It's only the second time in franchise history the two squads have squared off at CenturyLink Field, and the first time they've played there since 2005. Here are Five Things to Watch when the game kicks off at 3:05 p.m. CT.
1. Brown's back- The Texans welcomed left tackle Duane Brown back into the fold on Monday, and the veteran Pro Bowler practiced with the team throughout the week. After missing the first six games of the year, Houston's happy to have him back, and head coach Bill O'Brien said Brown has a "real good shot" at playing on Sunday. He missed the first four games of 2016 with an injury, but quickly came back in good form in Week 5. This year, though, he comes back totally healthy.
"We knew he was going to be in good condition, strength-wise and cardiovascular-wise, he was going to be in real good condition," O'Brien said. "I think it's a big difference."
Another big difference: Brown returns to an offense that's drastically different than the one he's seen the previous three years under O'Brien. With Deshaun Watson under center, the playbook has a few new wrinkles. Brown's liked what he's seen.
"It's incredible," Brown said. "Doing some great things. The line's playing great. Great running game. Deshaun is a special talent, the receivers have been doing good. Just clicking overall."
Chris Clark has filled in during Brown's absence, but Clark didn't practice this week due to a calf injury he suffered in the win over Cleveland.
2. Watson's Development- After five starts, with the last four resulting in 30-point outputs, and a week off, Watson and the offense get back to work against an impressive defense. The rookie signal-caller has excelled against defenses coordinated by the likes of Bill Belichick and Matt Patricia, Dick LeBeau, and Gregg Williams. 
Now he'll see the Legion of Boom and he said he's up to the challenge.
"Those guys are very, very smart," Watson said. "They make plays. And like I said before, they're just veteran guys that know football. They understand what they're doing on the defensive side and they understand what the offense is trying to do to them. So, you just have to go out there and win your one-on-one matchup."
He's completed 61.5 percent of his passes for 1,297 yards, with 15 touchdowns and five interceptions. He's also run for a pair of scores, so his 17 total touchdowns has him tied with Carson Wentz and Dak Prescott for first among NFL quarterbacks. He's also first in the League in rushing yards per game by a quarterback, with 33.7. Watson explained what he wants to improve upon after using some time during the bye week for self-evaluation.
"Just continue to make better decisions, ball placement, make quicker reads, my pocket awareness," Watson said. "Just try to operate the offense as best as I can."
Helping in that process has been a tape he and Tom Savage watch, that's been prepared by O'Brien and quarterbacks coach Sean Ryan, as well as assistant quarterbacks coach Pat O'Hara.
"It's just constantly talking scenarios and situations and going through them with him," Ryan said. "I think every week Pat O'Hara and we make a quarterback tape, he makes a quarterback tape of different guys throughout the league and the situations that come up within the league from the previous week, and we go through them and talk about them."
3. Dealing with Seattle's Defense- The Seahawks have allowed a League-low 15.7 points per game, tying them with the Jaguars. They're a stingy unit, and O'Brien is mightily impressed.
"There's really no weakness to their defense," O'Brien said. "Those guys are playing at a high level and it's going to be hard. I know this sounds cliché-ish, but it's not – it's one play at a time. It's focusing on your job, trying to eliminate distractions and just keep it simple. Keep it simple in your mind and try to play fast and play smart and that's what we have to do. We have to try to string plays together, which is hard to do against their defense but that's what we have to do."
The last time the Texans faced Seattle was 2013 at NRG Stadium, and the Seahawks ended that year hoisting a Lombardi Trophy. Receiver DeAndre Hopkins was a rookie then.
"They've got some veteran guys over there that I haven't went against in a while," Hopkins said. "It's been my rookie year since I've played against the Seahawks, so I'm looking forward toward the matchup."
Hopkins has caught six touchdowns in 2017, and Will Fuller is right behind him with five. The latter was at Notre Dame when the Texans and Seahawks last went at it, and knows the challenge is a tall one for the Texans offense.
"They've been producing for a long time," Fuller said of the Seahwaks secondary. "They've been some of the best cornerbacks and safeties in the game, like I've said, since I've been watching them. They're still producing and doing a great job out there."
4. Block out the noise- In addition to a great defense, the Texans will also have to contend with a raucous environment. The home crowd at CenturyLink is well-known for being loud, and the Texans are preparing for it.
"You just deal with it," Watson said. "You're so locked in and focused on the task at hand, you just make sure and you just block it out. Once you get going, you don't really notice it, but if you really focus on the environment around you, then that's when you get caught up in it and lose track of things."
O'Brien's way to get his team ready for the decibel levels was fairly simple this week at practice.
"Just crank the music as loud as it'll possibly go," O'Brien said. "Definitely one of the toughest places in the NFL to play. Very loud, great fans, great team, great head coach. Not only do they have a great team but they have the home advantage with the noise."
The noise can have an effect on the offensive line, and O'Brien said the "C" word is the key.
"I think any time that you have some moving parts, it's always the communication," O'Brien said. "That unit has to be very, very cohesive in communication. So, that's where – if you're moving a lot of guys around, which we haven't really had to do that as much as we've had in years past. 
5. Russell's Athletic- Seattle quarterback Russell Wilson has a Super Bowl ring to go along with his career QB rating of 99.3. An efficient passer and slippery runner, he's thrown 11 touchdowns to just three interceptions this year, and scrambling for 27.3 yards per game. Keeping him contained is a point of emphasis for the Texans defense.
"We have to press the pocket," defensive end Jadeveon Clowney said. "Try to keep him inside. He can make throws all over the field look so good. He's got a lot of guys around him to make good throws. They make good plays for him down the field. Really up front, we have to just keep him in the pocket and stop the run."
Defensive coordinator Mike Vrabel underscored Clowney's words.
"We talk about it as a key to the game, and not only do we have to do a better job of coaching it, then we have to do a better job of practicing and a better job executing it," Vrabel said.