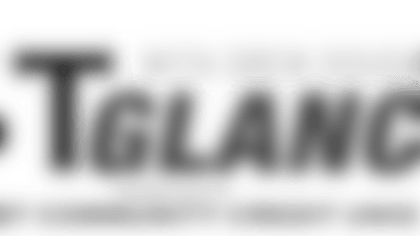 ](https://www.texanschecking.com/)
The Texans (7-7) face the Titans (3-11) on Sunday at noon CT in Tennessee. Here are five storylines to follow.
1. Hoyer or Weeden- Brian Hoyer missed the end of the loss to the Patriots, as well as last Sunday's win at Indianapolis because of a concussion. He was cleared to practice earlier this week, and took part in the work with his teammates on Wednesday and Thursday. But as of Thursday afternoon, his status
for Sunday's game was still undetermined.
"Brian Hoyer has been cleared to practice, so we're playing it by ear with that one," head coach Bill O'brien said.
If Hoyer is unable to go, Brandon Weeden will get his first start as a Houston Texan. He came off the bench last week in place of the injured T.J. Yates, and guided the Texans on four different scoring drives. Houston won for the first time in Indianapolis, and Weeden completed 11-of-18 passes for 105 yards. He threw a touchdown pass, and wasn't intercepted in the 16-10 triumph.
With a victory on Sunday, as well as one the following week against Jacksonville, the Texans are AFC South Champs. They can actually clinch this Sunday with a win and a Colts loss at Miami. There are other possibilities for a clinch, but they all involve the Texans beating the Titans. The importance of winning isn't lost on Weeden.
"We know what is at stake, absolutely, and we are playing for it and that is on the forefront of everybody's mind," Weeden said. "We got to win the rest of them and the rest of it will take care of itself."
2. Keep it up- Wide receiver DeAndre Hopkins has been a menace to the Titans. In five career games, he's exploited the Tennessee defense for 579 receiving yards on just 33 catches, and he's scored four
touchdowns. The Texans have won four of those games, and in that quartet of victories, he's averaged 136 yards per game.
"He is the real deal," Titans head coach Mike Mularkey said. There is no question. He is a game wrecker. You got to make sure you know where he is at all times and cover him with two if you can and just not let him get over the top of you. He is a threat. He is a really good football player."
In Week 8, Hopkins caught eight passes for 94 yards and a touchdown. Tennessee outside linebacker called Hopkins a "big-time threat", and said the Titans will have to guard against the downfield shots to the Pro Bowl receiver.
Hopkins has 97 catches for 1,315 yards in 2015. He's caught 10 touchdowns as well.
3. Keep it up, Part 2- The Titans are at the bottom of the League, wins-wise, in no small part because
of turnovers. They're next-to-last in the NFL with 28 this season. 13 of those have come via the fumble, which ranks Tennessee 31st. They're 30th in the NFL in turnover differential, at minus-11.
Last week at Indianapolis, the Texans faced a club that's struggled to hold on to the football, and Houston foreced the Colts into two more. Do it again on Sunday, and they likely leave Nashville with their 8th win of the season.
4. Attack Zach- The Titans will feature second-year quarterback Zach Mettenberger under center on
Sunday. In three career games against the Texans, he's completed 68 percent of his passes for 654 yards and three touchdowns.
But he's also been picked off three times, lost two fumbles, and been sacked 10 times.
In Week 8, Houston battered him, as he was dropped for a sack seven times.
But head coach Bill O'Brien is still wary of Mettenberger.
"Zach Mettenberger has a rocket arm," O'Brien said. "He can throw the ball."
J.J. Watt, who leads the Texans with 13.5 sacks, is looking forward to facing a familiar opponent.
"We've played him a few times now over the last year and a half or two," Watt said. "He's familiar with us. We're familiar with him. It's going to be a good challenge on Sunday. It's going to be fun."
5. The Daniels Package- Houston added quarterback B.J. Daniels to the roster on Monday, signing him
off of the Seattle practice squad. Daniels is capable of more than just playing under center, and he's been on the Texans' radar for quite awhile.
"We've known about him for a long time from his days in college and when he was in Seattle," O'Brien said. "He can play quarterback. He can play wide receiver. He can do a lot of different things."
Depending on how much of the offense Daniels can absorb, O'Brien said the Texans will be able to utilize him. The third-year pro said it's going well.
"It's really just trying to learn a different language," Daniels said. "It's an amazing opportunity. I'm grateful for the opportunity."
With the Seahawks this season as a receiver, Daniels had two catches for 18 yards. He didn't attempt any passes.
![](http://www.houstontexans.com/news/drewdownfield.html)