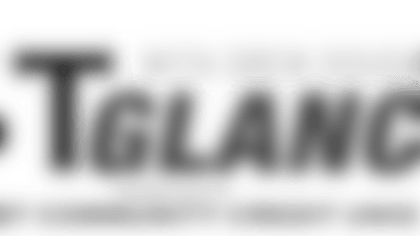 ](https://www.texanschecking.com/)
The Texans host the Chiefs on Sunday at NRG Stadium. The noon CT kickoff pits a pair of rugged defensive teams against each other, and there are a variety of storylines to follow.
Here are five things to watch in the 2015 season opener.
1. Clowney Comin'-The first overall pick will play against Kansas City. After a star crossed rookie
campaign, in which he played just four games, the first overall pick of 2014 is back after a lengthy rehab from microfracture knee surgery. He's excited to be back, and his teammates are as well.
"Oh yeah, they're always telling me, 'I'm just looking forward, ready for you to play, I'm ready to see you out there,'" Clowney said. "Everybody's ready to see me out there, I'm ready to see myself out there and performing and playing." 
The outside linebacker returned to practice with his teammates on August 17, and has steadily seen his reps go up on a daily basis. The Texans have seen flashes of the playmaking pass rusher, and can't wait
"He's an animal, man," safety Quintin Demps said. "I like him a lot. He'll be good. I've only been here about a month, so we'll see. I'm excited. I'm looking forward to it."
Defensive lineman Vince Wilfork has a locker next to Clowney, and has been impressed with his return from injury.
"He's been working his tail off all camp, on the practice field, off the practice field, in the film room, off the field," Wilfork said. "In all the things he's been through right now to come here and be a professional the way he has, it shows a lot about how much he's grown over the year."
2. Man in the Middle- Speaking of Wilfork, Sunday will be the first game action for him as a Texan. Bill
O'Brien kept Wilfork, J.J. Watt and Johnathan Joseph out of all three preseason games. The veteran defender is amped up to get into the game.
"It's just going to be a lot of excitement going into the first game being able to play home, for me, being able to play in a different crowd," Wilfork said. "I heard how crazy they get so I'm looking forward to that."
Inside linebacker Brian Cushing will likely benefit from the attention Wilfork is bound to get from opposing offensive linemen. Cushing is impressed by his teammate's athleticism.
"You don't play that many years, get drafted that high and go to as many Pro Bowls as he did if he wasn't athletic," Cushing said. "He's a specimen to be that big and move like that. It's been really cool to watch him and play behind him." 
3. Hoyer Debut-Brian Hoyer is the starting quarterback. In the second and third preseason games, he played 22 snaps apiece. Now, he gets to be under center for an extended period of time.
"I'm thankful for this opportunity and I've worked hard to get back to this point," Hoyer said. "Really for me, at this point, the work really starts and you got to take it one day at a time, one game at a time."
The veteran signal caller is focused on how to beat the Chiefs, and his left tackle Duane Brown has been impressed with Hoyer's confidence and demeanor.
"He's a real calm guy, doesn't get too riled up," Brown said. "Even-keeled I guess, just the same guy every day. You kind of appreciate that if things go bad or good, he's the same guy."
4. Veteran WR- DeAndre Hopkins is an elite wide receiver. There's little debate about this. He'll likely get his yards, do great things with the ball, and be a headache for the Chiefs.
I can't wait to see what he does, but I'm also fascinated with the veteran pass catchers the Texans
added this offseason in Cecil Shorts, III and Nate Washington. Both were impressive throughout training camp. Shorts scored a touchdown on the first series of the opening preseason game.
Washington's reps were limited in the preseason games, but every day of camp, he made plays and impressed.
"We call him the O.G.," Shorts joked about Washington. "The O.G. Nate Washington that's been around 11 years. Numerous playoffs. Super Bowls. He knows how to win. Knows the game."
5. Return game: Keith Mumphery is the only player who returned kickoffs and punts in the preseason. On the team's unofficial depth chart, he's listed as the starting punt returner, and the backup to Quintin Demps.
Who does what, and how well they do on returns is something to keep an eye on, as O'Brien stressed in the offseason how he wanted to see improvement on special teams.
![](http://www.houstontexans.com/news/drewdownfield.html)