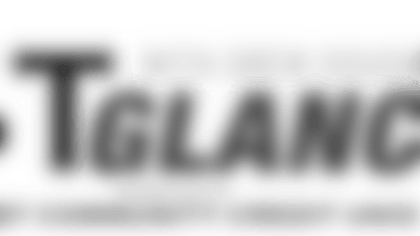 ](https://www.texanschecking.com/)
The Texans (2-2) host the Chiefs (4-0) on Sunday night at NRG Stadium. The two teams met in Houston last season in Week 2 and the Texans came out with a victory. Here are five things to watch on Sunday Night Football.
1. Deshaun's Development: Rookie quarterback Deshaun Watson was dazzling last Sunday. He threw four touchdowns and ran for another in the Texans' coldcocking of Tennessee. The only glaring mistake came in the form of an interception late in the opening half, for which head coach Bill O'Brien took the blame.
After facing elite defensive minds in Bill Belichick and Matt Patricia, then Dick LeBeau last week, Watson will see a Kansas City defense coordinated by the highly-regarded Bob Sutton. According to quarterbacks coach Sean Ryan, "a big-time challenge" awaits Watson and company.
"There's going to be different fronts that he's going to be looking at," Ryan said. "Disguises and holding their looks and things like that are going to be a part of what every guy does to a rookie quarterback. Bob Sutton's a very good coach and they're a well-coached defense with a lot of talent over there. It's going to take our best effort for sure."
For Watson, who's thrown seven touchdowns and run for two more this season, the hot start hasn't altered his process for improving.
"Try to get one percent better each and every day," Watson said. "Build on my craft. Watch film as much as I can and try to study them. At the end of the day, the film's going to be out there and you just try to build on your strengths and your weaknesses."
Based off the pre-Draft preparations, Chiefs head coach Andy Reid isn't at all surprised by the successful start Watson's had.
"We had a ton of respect for him and we had him in here and spent a lot of time with him and just thought he was going to be a really, really good football player," Reid said. "And he's doing just what we figured. He's a good one."
2. Weapons, Part I: Will Fuller returned to game action last Sunday, and did so with a bang. He caught a pair of touchdown passes, drew a 45-yard pass interference that would set up a third score, and made the Titans defense respect his breakaway speed. 
In large part because of how concious the Titans were of Fuller's threat, DeAndre Hopkins was able to operate a little more freely than he had through the season's first three games. He wound up with 10 catches, 107 yards and a score. 
Also, the Texans were able to rumble for 173 yards on 42 carries. Fuller was asked about his speed's impact on the offense, and said he felt "real good" about being able to cause problems for the defense.
"I think that helps a lot," Fuller said. "I guess it keeps the defense honest because a big play can happen any time of the game. It keeps the defense honest."
Ryan explained more about Fuller's impact.
"That takes a little attention off of everybody else, the guy in the slot, the tight ends, it certainly can take some attention off of Hop, which helps us there," Ryan said. "So, having him as the balance, the counterpart to Hop on the other side and the other guys in the slot and the tight end spots is huge."
3. Agitate Alex: The last time these two teams played, the Texans defense got after quarterback Alex Smith. They sacked him four times, hit him 10 times, and he completed just 54 percent of his passes. Houston was victorious by a 19-12 margin. O'Brien listed a few things that make Smith a challenge for the Texans defense.
"He's a very smart player, he's a very efficient player," O'Brien said. "He can run. He's a really hard guy to get ready for because of his combination of his intelligence, his passing ability and his ability to run. It's a big challenge."
Smith hasn't thrown an interception this seasona, and defensive end J.J. Watt explained some of the keys to the quarterback's success.
"He gets himself out of situations with his legs," Watt said. "He obviously gets the ball to their playmakers and they have a few of them. So, he's done a good job. I think they only have one turnover on the year and I think it was the first play of the season for them, so they've done a really good job of protecting the ball."
4. Weapons, Part II: Smith has the enviable task of distributing the ball to an arsenal of dynamic weapons. Tight end Travis Kelce has tallied 100-plus receiving yards in two of the last three games, and is coming off a 7-catch, 111-yard performance on Monday Night Football. He caught his second touchdown of the season in that game. Rookie running back Kareem Hunt leads the NFL in rushing yards, and is averaging 7.4 yards per carry. Receiver Tyreek Hill has blazing speed, and 288 receiving yards this season. Defending against such a varied group is a tall task for any defense, and Vrabel explained what the Texans have to do on Sunday night.
"It starts with awareness of where those guys are," Vrabel said. "Hill could be in the backfield, he could be in the slot, he could be out wide. So, as long as we start out by knowing where they're at, I think then we have at least a chance to cover them."
Smith, who's already passed for 1,067 yards this year, is thankful to have a target like Kelce.
"He's unique," Smith said. "He's got a lot of tools and we do a lot of different things with him and he's able to handle it. Same thing, kind of speaks to his skillset and also preparation. But yeah, he's capable of a lot. So, certainly for us, it's fun."
5. Peters' Pressure: Marcus Peters is one of the premier defensive players in the NFL, and last year at NRG Stadium, the Chiefs' cornerback picked off a pair of passes. Who he matches up with on Sunday night, in Hopkins or Fuller, will be a fascinating matchup. Last year in his second NFL season, he was a first-team All-Pro with six interceptions. In his short career, he's already picked off 15 passes. Ryan shared why Peters is such a tough cornerback for receivers to face. 
"He's got great ball skills and he's a ball hawk, is what he is," Ryan said. "He's constantly got his eyes, even in man-coverage, he's got a feel for where his man and his responsibility is, but his eyes are constantly on the quarterback, and if you're not careful in knowing exactly where he is at all times, he can ruin a game. He'll make plays on the ball. He's a ball hawk for sure."