 The Texans returned to Reliant Stadium Thursday to officially report for 2006 training camp. New head coach Gary Kubiak is bringing in new air to this football team and it was evident from the moment his players walked into the stadium.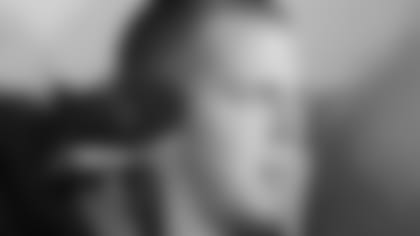 Among the many new things implemented by Kubiak and his staff is the choice for the Texans' veterans to remain at home or stay in a hotel with the rookies and first-year players throughout training camp. Defensive tackle Seth Payne is one of those taking advantage of this option.
"The philosophy is that they want us to make decisions for ourselves and are going to be responsible about these decisions not only for ourselves, but for the team and then expect that for the season," Payne said.
After almost two months of being away from the field the Texans are ready to get back to work. Upon their arrival, they were handed five-inch binded playbooks and had the opportunity to talk to the media before heading over to their first team meeting at 4:30 p.m. Although mini-camp offered the players a taste of what the new coaching staff is expecting, many of them expressed the excitement of coming to the unknown.
"It's a different feeling for me this year," quarterback David Carr said. "When we left in the spring, we felt like we had some good things going and it was kind of depressing to leave it and I just want to get back to that. We're so much closer than we've been the last couple of years. I don't know if the guys have bought into the new system, but I know I feel more confident. And if that's rubbing off on guys, then that's a good thing."
One of the main focuses during training camp will be the need for leaders to rise to the challenge, as Kubiak alluded to Wednesday.
"Any time you want somebody to be a leader, first of all he has to be able to do the job right," guard Steve McKinney said. "If they're not doing their job, then none of the other guys are going to follow no matter what they say. I'm going to try to win every play of every practice, every play of every game. I'm going out there to win and I think we're all on that same page this season."
Expectations also have been set high for newcomer Mario Williams. Payne is excited about this new addition to the roster.
"When you've got a guy like Mario Williams, you have to use him," Payne said. "I'm really excited to see what he does this year and how he develops as a professional football player."
While Payne is curious to watch Williams' development, he recognizes that it will take the entire team working cohesively to turn the page on last year's disappointment.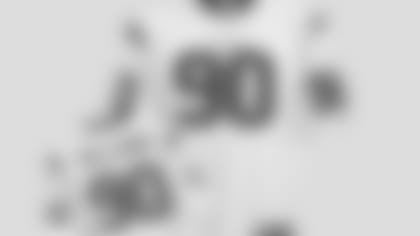 ](http://store.houstontexans.com/product/index.jsp?productId=2273849&cp=2237490&clickid=mainnavgeartxt&parentPage=family)
"I'm glad to have him on board, but if we're relying on him to turn everything around, then we're not going to do very well," he said. "He's a piece of the puzzle. One guy can make a difference, but not all the difference. We need 11 guys out there that are all pulling in the same direction. Hopefully, he'll help us a lot, but we're going to need 10 other guys to help us a lot, too."
During the duration of training camp players will be expected to be at practice well before the whistle blows at 8:30 a.m. They will not be allowed to leave the stadium until after the last practice, even during two-a-days. The Texans' staff has set up inflatable beds around the facility to allow the players to rest in between practices.
The players will be able to test out those air mattresses beginning tomorrow on the first day of the 2006 campaign.