Like the rest of us, the Texans have birds of a certain feather basting in their respective kitchens.

But first thing's first. It's a normal game week, which means a regular Thursday practice, although it was moved up a few hours to accommodate the holiday.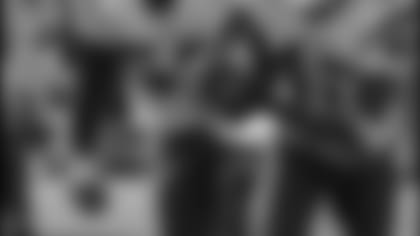 The Texans practiced outside in preparation for Sunday's game against the Titans, a team that Houston defeated earlier this season. This kicks off the second go-around for the Texans against their division opponents. Houston owns a 2-1 record against the AFC South, which is fast becoming the league's most competitive quartet.

"I think it is certainly competitive," head coach Dom Capers said. "I think from top to bottom you are going to have to be prepared every week. I think if you look at the skill players in the league, there are four good quarterbacks and there is a lot of skill. It is just an extremely competitive division."

The Texans racked up 345 yards in their 20-10 win at Tennessee but the Titans' defense has improved of late. Tennessee is stopping the run effectively and, despite numerous injuries to its secondary, hasn't surrendered a touchdown pass since a loss at Minnesota Oct. 24.

"I think the defense has improved significantly since the first time we played them," Capers said. "You look at the last few games. The Bengals don't get 300 yards, the Bears don't get 200 yards and of course the Jaguars don't get 300 yards last week. They are good against the run. The Bengals couldn't come in and run against them and neither could the Bears. The Jaguars ran it a little better, but still they had the right formula for winning."

The Texans are a little banged up themselves, but linebacker Jay Foreman and defensive end Gary Walker returned to practice Thursday. Foreman has been nursing a shoulder injury, while Walker missed last week's game with a foot injury.

Free safety Marcus Coleman also has a shoulder injury and was held out of practice, as was fellow defensive back Jason Simmons (concussion).

"Marcus did individual drills," Capers said. "We'll probably try to work him back into the team drills tomorrow."

The Texans will return to the practice field Friday to try to work off some of the food consumed this afternoon.