The Fitness Corner took its show on the road this past week to participate in a golf tournament for players and coaches organized by Kris Brown. The home golf course for the Texan's is normally at Wildcat. On almost any day of the week you will see some of our players competing at the "CAT."
This particular tournament however was held at Redstone. This is the second year the tournament was held with the offense competing against the defense. The theme for this year's tournament was "Grudge Match II. The stakes are high with the winner having bragging rights for the year. Last year the defense won so it has been a long year for the offense when it comes to golf.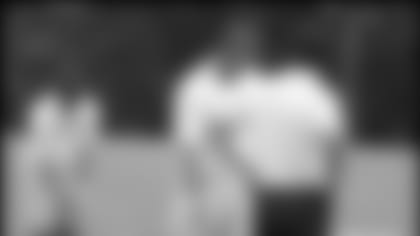 Before the tournament started players and coaches warmed up on the driving range. Captain for the offense David Carr gives Seth Wand a few tips. Quarterback Dave (Rags) Ragone wonders, "Forget about him, you are supposed to be helping me?"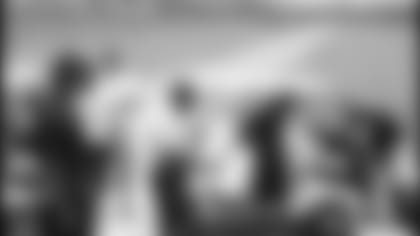 Defensive Captain Aaron Glenn (in battle red) calls his team together to talk strategy. Jay Foreman (in foreground) and fellow linebacker Troy Evans would do battle with the quarterbacks, Carr and Ragone, a match that would eventually go right down to the wire.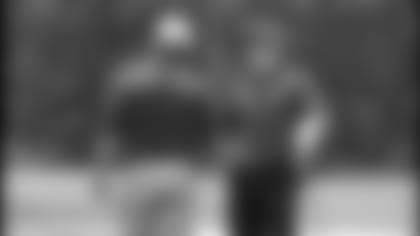 Speaking of Evans, after we were given the tournament rules Kris Brown warns Troy Evans about excessive trash talking and Troy tells Kris, "How about you kiss my Pinnacle?" Troy won the best trash talker award while Marcus Coleman won best dressed award.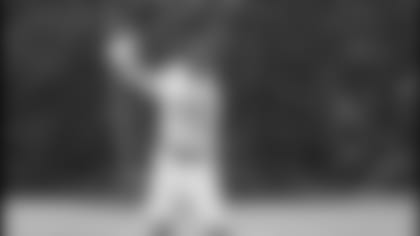 Trainer/Physical Therapist Tom Colt represented the medical staff well by capturing the closest to the pin award and almost winning a Mercedes Benz with a hole-in-one. From more than two hundred yards away, Tom landed his ball eighteen inches from the cup. Jabar Gaffney hit the longest drive (379 yards). On a little bit of a somber note, Curry Burns won the shortest drive competition.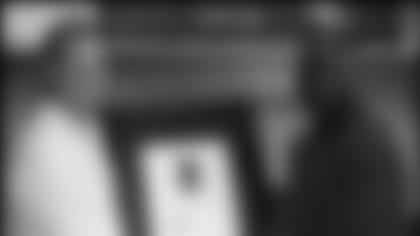 Trash-talkin' Troy Evans and Jay Foreman were pretty quiet at the awards ceremony so rumors abound that the quarterbacks may have had a resounding victory. The overall bragging rights however go to the defense for the second year in a row. On behalf of the defensive team, Captain Aaron Glenn graciously accepts the plaque at the awards ceremony. I'm pretty sure there will be some serious trash-talking going on at our Mini-Camp this week about who is going to win next year.


On behalf of all the players and coaches who participated in the tournament, we would like to extend our sincerest appreciation for the hospitality shown us by everyone at the Redstone Country Club and also a big thank you to all those people who came out to watch.