Houston has a reputation for being one of the most unfit cities in the country.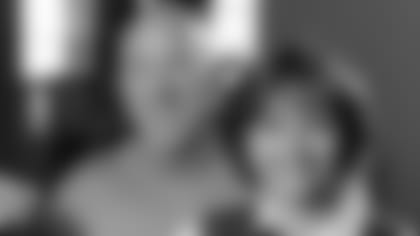 Roberta Anding and Dan Riley are doing their part to change that.
Anding, the Texans' nutritionist, and Riley, the team's strength and conditioning coach, are teaming up for a one-hour show each Saturday at 7 a.m. beginning April 1 to give Houstonians advice and recommendations on how to live a healthier lifestyle.
The Houston Texans Fitness Show with Roberta & Riley (radio promo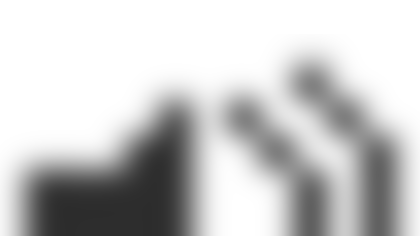 ), which will be broadcast locally on SportsRadio 610, will provide listeners with tips on everything from food habits to strength training techniques.
"We're there to entertain, have fun, educate, listen to people, help them get information they want or need, and have fun doing it," Riley said.
Riley brings more than three decades of strength training expertise to the show. He began his career at West Point in 1973 before taking over as the strength coach at Penn State four years later. Riley then spent 19 seasons with the Washington Redskins before joining the Texans when general manager Charley Casserly hired him in Feb. 2001.
In addition to his work in college and in the NFL, Riley has written four books on weight training as well as a fitness column for the Washington Post during his time with the Redskins.
The idea to host a radio show dedicated to fitness began when Anding and Riley started speaking to groups together a few years ago. They realized then that their respective expertises complement each other nicely.
"She has a really strong background as an educator and teacher in the area of nutrition and exercise," Riley said of Anding. "We both have a unique skill set and different backgrounds that really blend together well."
Anding's primary duties with the Texans involve selecting the cafeteria menu at Reliant Stadium throughout the year and consulting with individual players on their dietary needs.
Although they work predominantly with professional athletes, Anding and Riley are designing the show to reach all audiences.
"We're catering to anybody, any age, gender, level of fitness, from well-fit, well-conditioned people to poorly fit people that are trying to get motivated and find a way to safely get it done and have fun doing it." Riley said.
"The show will evolve. It will be the people's show. We want it to be about the people of Houston, and their likes and dislikes will be voiced. Those people that are up and awake and want to listen and have some fun, we encourage them to tune in."
Houstonians will have their chance starting this Saturday.