It felt awkward discussing replacements for Charley Casserly on a day when the team's first and only general manager announced his resignation.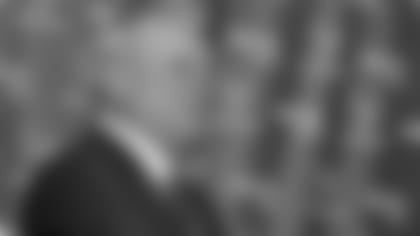 Despite media reports anticipating Casserly's departure for weeks, few people inside Reliant Stadium wanted to believe the news until it became official this afternoon. Even then, it was tough to accept.
In any case, owner Bob McNair briefly addressed the future of the Texans' personnel department Wednesday, and said he hasn't even begun to consider other possibilities yet.
"Frankly, I haven't even thought about that," McNair said. "I haven't talked to anyone. I have no list. I'll start dealing with that in the next week or two and start looking at potential candidates and define the job. I'll sit down and visit with coach Kubiak and talk about his views. That will sort of be the beginning process."
One thing McNair said with some certainty, though, is that the Texans' personnel department will remain relatively intact.
"I don't contemplate any other changes," McNair said. "Most of the people have been here for a good while now. They're Texans. They're doing a good job, and I would suspect they'd continue doing that."
McNair doesn't see the Texans' scouting process changing, regardless of who leads the personnel department. Ultimately, it is the head coach's responsibility to communicate which players he's looking for, and the scouts' jobs to find players that fit the mold.
"The fact that Gary does an outstanding job of that makes it that much easier for the scouts, because they have a much clearer idea of what he really wants and what he doesn't want," McNair said.
Regarding the type of person he envisions leading the Texans' scouting department, McNair said the person must have a good eye for talent.
"Talent and coaching the talent is what it's all about," McNair said.
McNair didn't put a timetable on the search, but said the job title—general manager—likely will remain the same.
"Organizations evolve," McNair said, "and as we go forward we will look at what our needs are and the best way to organize to take care of those needs."