Last Call: Friday was the Texans' last practice of the 2006 season. More importantly, it was Gary Kubiak's last practice as a first-year head coach.
He said although his first season as an NFL head coach has dragged at points, it's actually gone by quickly.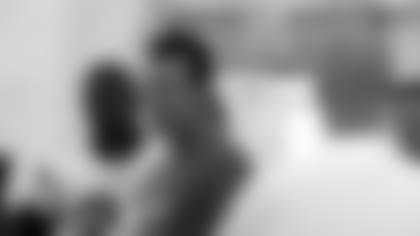 "You know what, it's gone pretty fast actually," Kubiak said of his first season. "There are times during the season where it seems pretty long, but it goes by pretty dang quick. I've been in this league long enough to know that you really have to appreciate every day."
After a lackluster practice Wednesday, Kubiak said that his team ended the 2006 season on the practice field well and because of that, he's looking forward to Sunday's season finale against the Cleveland Browns at Reliant Stadium.
"We practiced good the last two days, had a lot of spirit out there today, so I'm l looking forward to Sunday," Kubiak said.
Dayne's okay: Ron Dayne missed practice on both Wednesday and Thursday this week with a sore ankle. He practiced Friday despite the fact that the Texans were forced indoors because of weather.
The fact that Dayne practiced indoors on the artificial surface at the
is a sure sign that he'll be fine come Sunday.
Dayne is in the midst of the best stretch of his career and his performance lately has at least one person excited about his future in the NFL.
"You know, it really does (excite me) because if he gains that type of confidence and he's physically fit, the way he can be with his weight down and playing week-to-week, I think Ronnie can be a dang good back in this league," Kubiak said. "I don't think that has happened.  This is his best stretch.  He has got to be excited about that because I know we sure are."
To say that many folks across the NFL have been surprised at Dayne's production over the last month is probably an understatement. Kubiak isn't surprised, but at the same time his only explanation for Dayne's sudden success is the he got a change in scenery.
"Sometimes change is good for players," Kubiak said. "A lot of expectations come when you're a top pick like that going to
with us last year, and relaxed a little bit, played good football for us. And really for him here it is about opportunity, he got to play. 
"He knew that in a lot of ways probably that his future was on the line during that span.  Basically he stood up and said I want to be here, I want to be a part of this. That is the way he's played."
Maddox could be back:It's rare in the NFL to find a player midseason that can come in and contribute right away. But when the Texans added Anthony Maddox at defensive tackle earlier this season, that's exactly what they got.
's defensive line has been decimated by injuries all season, but pain for some comes opportunity for others and the Texans might have found a player for years to come.
"I think Maddox has been special," Gary Kubiak said Thursday. "I think we found a player that has got a chance to be a heck of a player. I think we have been very fortunate to find a player in Maddox."
Maddox was plucked from the practice squad of division rival
. If the Jaguars are known for anything, it's for a strong front line defensively. Kubiak thinks that's why it took some time for Maddox to find success in the NFL.
"You have to remember where he was hiding out," Kubiak said. "He was down in
and they have a pretty good defensive front so I think they knew they had a player, but you can't keep them all. 
"It was a great job by (General Manager) Rick (Smith) and our staff of finding him. He's another example of a player that all of sudden got a chance with this football team and has taken big time advantage of it."
3-4 struggles: With the Browns in town this weekend, the Texans will have one more crack at a win against a team that uses a 3-4 defensive alignment.
, and the New York Jets, all of who employ a 3-4.
Kubiak said Thursday that his team's offensive problems against a 3-4 can be attributed to not facing it too often.
"Well, it's a totally different scheme," Kubiak said. "What happens in this league is some years you will play it six, seven, eight times. Other years you might catch it three or four times.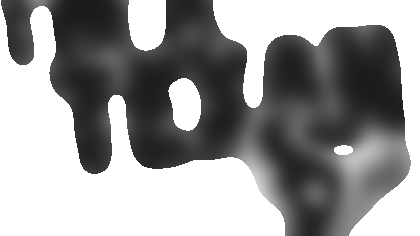 "For us this year it's been three or four times.  They haven't been backed up from a work stand point of what we do in practice, so hopefully we've improved on that. You have to attack it a little different way.  It's tough to make big plays against it because of the way they have played us and I would assume we're going to be played a little bit the same way."
Injury update: It's only fitting that with just one game remaining that the Texans would still be adding to the ever-growing list of players on injured reserve. This week defensive lineman Anthony Weaver was placed on the IR, ending his season after partially tearing his rotator cuff in last week's win.
"He's been playing beat up, and he's played almost twice the snaps this year that he played last year," Kubiak said. "Just battling through and something happened the other day. I think he could probably fight through it, but the right thing to do, instead of him going out there this week and making it worse, we'll go ahead and try and get if fixed this week."
Tight end Owen Daniels is also suffering from a sore shoulder and missed most of practice this week. He will be a game-time decision.