Not just Vince: While much has been made of
quarterback Vince Young's homecoming this weekend, the Titans are far more than a one-man band.
Fullback Ahmard Hall is quietly having a solid rookie season, lead blocking for Travis Henry and a run game ranked among the leagues' best. It's easy to focus on Young, but Gary Kubiak said that keeping the focus on the entire Titans offense and not just No. 10 has been one of the tougher challenges this week.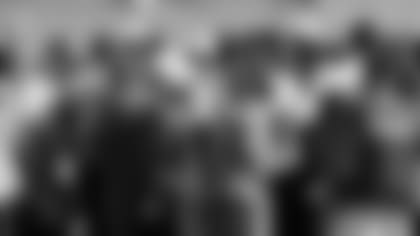 "That's a great question because there is such a big focus on stopping the quarterback and all the things that he has done," Kubiak said when asked if too much attention is being paid to Young. "And it does start with him, he's going to touch the ball every snap. They have been a team, they may show up and throw it 15, 20 times, and they are capable of running the ball right down your throat. 
"I think everything starts with the running game.  But you're right, if you get so carried away in one spot, you're going to get beat in the other. So we're just going to have to play good all-around football."
A Titanic D: While the statistics may show otherwise,
's defense has played very well over their last seven games that have seen the Titans go 7-2.
It's actually something that these two teams have in common as both rank in the bottom quarter of the NFL statistically, but both have been among the league's better units as of late.
"I think that is one of the reasons they have been playing so well the last five or six weeks because I think their defense is playing extremely well too," Kubiak said. "And getting (Albert) Haynesworth back, who is one of the best inside players in the game, presents a lot of problems for us. We did not face him last time, so we've got some issues to deal with up front. 
"They have a back end that makes big plays. You throw the ball and Pacman (Jones) gets his hands on a ball and an interception or something and it may turn into points. They present a lot of problems for us and getting that big time player back for them has been a big help."
It's probably no coincidence that the Titans improvement defensively began after Haynesworth returned from a five-game suspension. David Carr is just one of many players on the Texans offense that knows Haynesworth will be a problem come Sunday.
"He's a good player," Carr said. "He can disrupt. He's always been that way. He's a guy that can just anchor down right there at that three technique and move people around and give you some fits, so he can single-handedly stop the run also, so we've got to be aware of that. They've got a good defense playing with some confidence, so we've got a good test."
Pacman attack: In just two years in the NFL Tennessee cornerback/return specialist Pacman Jones has grown into a Texans killer. In the last meeting between the Titans and Texans, Jones intercepted a pass and returned a punt for a touchdown which proved to be the difference in
Kubiak acknowledges that Jones has proven to be a headache for
over the past two seasons and remembers Jones' game-changing play from earlier this season all too well.
"You know it's a hard deal because we were trying to kick the ball to the sideline to pin the kid (or) kick it out of bounds," Kubiak said. "What happens when you do that is your teams get lazy in a lot of ways because they think the ball's going to be in a certain spot. Now your punter misses and it's right down the middle of the field, and hell, you're all out of position. We feel like that's what hurt us last time.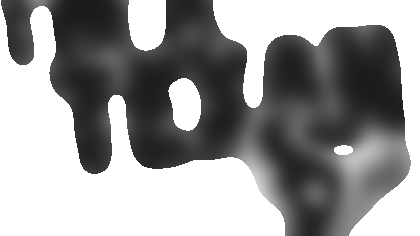 "We're going to have to do everything we can to cover kicks, number one. If we punt it to him we had better be ready to tackle. I think we got so tied up with where
) was going to punt the ball that we did not cover well. And we have been a pretty good cover team all year, so it's a great challenge. And we need to get down there and cover it."
Jones added to his value last week by seeing a few snaps on offense so be sure that
will have an eye on who's in the huddle Sunday.
"Yeah, he's just such a threat," Kubiak said. "And he's hard to tackle. When he's come on the field offensively it's been for a reason. So if we see him out there we're going to have to pay good attention to them."
Running back by committee: With Ron Dayne's performance against the Raiders last week and with the promotion of Chris Taylor from the practice squad to the active roster Tuesday,