Carr back in drive: After leaving last week's game in
with a sore right shoulder, David Carr's availability against the Bills Sunday was up in the air. He's spent much of the week putting his coaches and teammates at ease by missing very little practice time.
Gary Kubiak said Friday that his numberone quarterback will be ready to go come Sunday.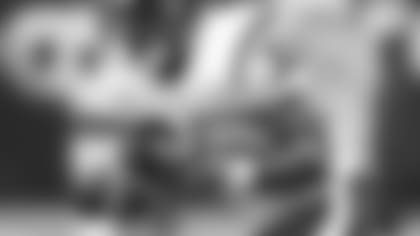 "He took his normal Thursday and normal Friday so he's okay," Kubiak said.
Carr is known for his strong arm, but if you think that last week's shot to his shoulder is going to affect his play Sunday, think again.
"No, oh no, he's absolutely fine," Kubiak said when asked if Carr would be limited Sunday. "He's made all the same throws this week that he did last week."
That's good news for the Texans who will likely be in a tight game Sunday with the Bills, who have one of the more underrated defenses in the league. If it is close, look for
to pull it out in the final quarter thanks to Carr, who has been sensational in the fourth quarter this season.
Carr enters Sunday's game with a quarterback rating of 127.3 in the final 15 minutes of action. That leads all NFL quarterbacks. Six of Carr's nine touchdown passes have come in the fourth so if
is within one score, look for Carr to pull it out.
More Gado?: Samkon Gado relieved starting running back Wali Lundy last week in Jacksonville and looked good in a relief role rushing for 67 yards on 17 carries. Lundy hasn't necessarily lost his starting job, but with
now into Week 11 of Lundy's first NFL season, he could probably use the occasional break.
"He's just growing up," Kubiak said of his top back. "I think a little bit, in a lot of ways after being back now for four or five weeks. He got beat up again. When you play
they'll beat on backs pretty good. He's not making mistakes he's doing the right things. (We're) trying to freshen him up.
"Samkon playing well the other day helps take a little load off of him. I just expect him to continue to get better because I think he's at the point now where it's not a grind for him mentally to get ready to play. I think that's easy and he knows what he's doing. Now it's just physically getting his body ready week in and week out."
Mathis on the mend:Pro Bowl kick return specialist Jerome Mathis returned to practice this week. Mathis has been out of action since June with a broken bone in his foot.
The clock is tickling on Mathis. The Texans have to make a decision as to whether Mathis will return this season by the end of month. If Mathis can't return, he'll join a legion of Texans on IR, but at least for now, it appears as though he might play this season.
"He did some good stuff yesterday and today," Kubiak said Thursday. "Watching him practice it does look like he limps on it a little bit, but when he goes, he's going. It's probably going to be a matter of how he comes out of this week's practice if he looks good then next week we make a decision."
Mathis is out for Sunday, but Kubiak said if Mathis does return this season, he should be able to contribute right away.
"He had better have been paying attention the whole way, so I would hope he would catch on quick from that standpoint," Kubiak said. "But it'll be all about the physical for him, whether or not they feel good about it. He did run yesterday when his teammates were off, and he looked pretty good today (Wednesday), so we'll see."
Mario ailing:Mario Williams has shown improvement in nearly every game this season, but that progress could be slowed as the Texans move into the home stretch of the 2006 season.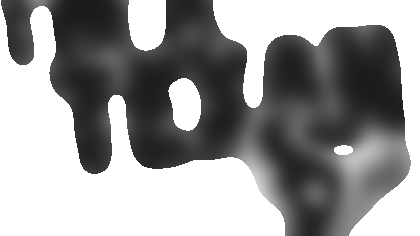 Williams has already established a new Texans rookie record for sacks with 4.5 this season, but one has to wonder how many sacks Super Mario would have without his ailing foot.
"We didn't practice him yesterday or today," Kubiak said Thursday. "He goes through the walk-thrus and the things as far as assignments and stuff. What I'm more worried about right now is him knowing what he's doing getting him into game day. It seems to be getting better, but it could be something we battle the rest of the season. Credit to him, the kid will be there and he'll play, but he's not 100 percent. Hopefully it does get better."
Even with the injury, Kubiak believes his top pick has shown a lot of progress.
"He's progressed a lot," Kubiak said. "He's gotten better showing a lot of character right now playing injured for his football team. That's frustrating for him because everybody expects so much from him and he's not 100 percent. He's growing up as a pro and getting better and because of him our football team is getting better."
Injury report:Linebacker DaShon Polk and defensive end Antwan Peek will both be out Sunday with knee injuries. Peek was expected to miss 2-4 weeks after spraining his MCL against
, but it was revealed Friday that Peek could return as early as next week against the Jets.
Fullback Jameel Cook missed parts of practice Wednesday and Thursday, but returned Friday despite a sore knee. Cook should be able to play Sunday, but Vonta Leach will dress as insurance.