* Ryans gets recognition:*With the season at its halfway point, many publications and media outlets have taken notice of linebacker DeMeco Ryans. Ryans has been scattered about many mid-season award lists including Defensive Rookie of the Year.
Gary Kubiak wasn't prepared to go on record this week as to whether Ryans deserved to be the NFL's top rookie on the defensive side of the ball. It's not that Kubiak isn't a Ryans fan, he's been raving about him since the first day of training camp. It's that the coach believes there is too much football left to play to give any awards to any player.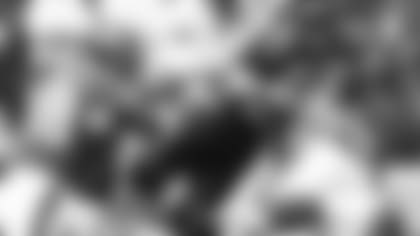 "He's as good as I've been around," Kubiak said of where Ryans ranks among other rookies he's coached. "The thing about him is he's a worker, he hasn't missed a day, cares about what's going on and I think the type of person that he is has really helped him become a great player pretty quickly."
Kubiak added that Ryans should be a huge factor this Sunday in
thanks to the Jaguars ability to run the ball.
"He's going to get a chance to play to be an influence in the game because this team is very committed to the run right now and has been over the past two or three weeks and this kid (Jaguars quarterback David Garrard) moves around and boots. If you're playing Mike linebacker on anybody's defense you're going to have a chance to have an impact on the game."
Defense stiffens up: It's no secret that the Texans struggled early in the season defensively.
ranked near or at the bottom of the NFL rankings in nearly every defensive category.
Over the past month, the defense has improved tremendously beginning with last month's win at home against the same
team the Texans take on Sunday. Kubiak said that the defense is improving because younger players are gaining more experience and the unit as a whole is playing collectively.
"First of all, there's a very young player in a leadership position, our middle linebacker. He's quiet by nature to begin with," Kubiak said. "He's gotten more vocal and more confident in what he's doing and our older guys are wanting him to lead. That's been a growth process going on. Mario (Williams) is getting better every week. Our back end is getting better since Petey (Demarcus Faggins) came back in, they've played very, very well. It's a young group and it knows it's got a chance to play together for a long, long time and that's special because in this league it's hard to keep a group of guys together for a while. It's a very young defensive football team that we should be able to hold intact for quite a while."
's captains during the first half of the season. With eight games in the book, the Texans have voted for new captains, but Kubiak has decided to add a wrinkle.
"What we decided to do, we visited as coaches and we talked about it the decision we made is that we're going to go with the weekly captains for the next eight weeks," Kubiak said. "I think we're a team that's growing and I think we've got new guys stepping up every week and we're going to give players a chance. (Defensive coordinator) Richard (Smith), (offensive coordinator) Troy (Calhoun) and (special teams coordinator) Joe (Marciano) will pick a captain from each area each week and just give them a chance to take on a different role every week and just see over the next eight weeks who steps up. I thought it was a great idea to decide to go that way."
Captains for this week against the Jaguars will be tackle Zach Wiegart for the offense, Ryans for the defense and safety Gus Scott for special teams. Having weekly captains is something that is new to Kubiak, but to him it makes sense for his young team.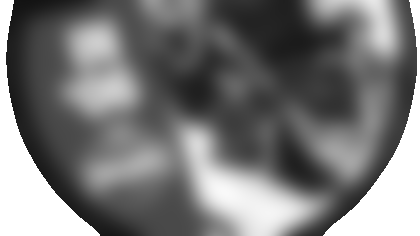 ](http://www.nfl.com/probowl/ballot)"They tell me that they may have done that here in the past a little bit," Kubiak said of the weekly captains. "In
we didn't do it. The thing I see here is every week it seems like some new face pops up and does something more special and leads. I think we have some very young players on this team that our guys think a whole (heck) of a lot of. A lot of times guys won't put a rookie in this spot or that spot just because of the nature of this league. But we're such a young team that I want to see DeMeco Ryans get a chance to be a captain one week, he deserves it. I want to see players like Owen Daniels. I think on our football team (if) we put those guys in those positions the quicker they'll grow up.
Injury update:A bit of the flu bug bit the Texans early in the week. Defensive linemen Anthony Maddox, Travis Johnson and MarioWilliams all missed Wednesday's practice due to sickness. All were back in action by Friday, but as you can imagine all were still a little sluggish. The trio should be fine by kickoff on Sunday.
Defensive tackle Lional Dalton also missed practice time this week with a sore ankle which made for a pretty thin defensive line for part of the week at practice.
is a question mark for Sunday.
One key player who should return to action from the inactive list is linebacker Kailee Wong. Wong was held out of the game with the Giants last week as a precaution due to a sore hamstring. Wong has been full strength this week and Kubiak said he was pleased with his decision to hold him out one week to get Wong back to full strength.
"I feel much better (about Wong)," Kubiak said. "I'm glad we did what we did last week. It was hard, he wanted to be out there, that's the type of competitor that he is. But we wanted to make sure that we're doing right by him and feel much better watching him work (Wednesday). I think we did the right thing last week."
Wong is the backup at every linebacker position, including the strong side where he should see time against the Jaguars.