Third quarter no charm:Despite last week's dominating win, the Texans still continued to struggle in the third quarter by scoring zero points against
has been outscored 48-0 in the third quarter. What makes that statistic even more puzzling is that Texans have been at their best in the fourth quarter this season, scoring 60 points to just 45 by their opponents.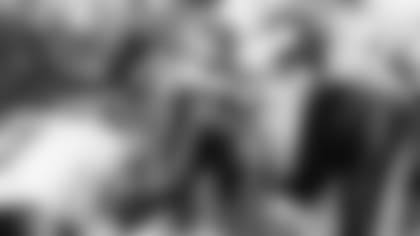 The 60 points in the fourth quarter is almost three times as many points as their next highest scoring quarter, the second (22), so
's struggles coming out of the locker room after halftime are a little puzzling. Gary Kubiak admitted it's something that he and his staff have tried to address the past few weeks.
"Any time you struggle in any phase, you back up and dissect what you're doing," Kubiak said. "We've tried a couple different things the past couple weeks and we'll try something new this week. But it's definitely something that get's in your head and it's in our player's heads right now. We'll just address it. That's all you can do as a coach and as a football team."
There probably isn't one answer to
's struggles right after halftime. It could be just coincidence, but ultimately it's the play on the field that can solve all of your team's problems according to Kubiak.
"It's about playing, it always comes back to playing," he said. "It really hasn't been about what we've been doing, just how we're doing it. We've just had some lapses in the third quarter."
In case you're wondering, Sunday's opponent, the Tennessee Titans, have been outscored 37-23 this season in the third quarter.
Vince offers challenge to D: The Texans defense has been on the upswing the past few weeks. After beginning the season ranked last in the NFL in most categories, Richard Smith's unit has quickly climbed out of the cellar.
, the defense played an inspired first half, but was victimized by some turnovers by the offense in the last two quarters. Last week, Houston's defense had its' best performance of the season, limiting the Jaguars to just seven points and making several huge plays leading to scoring opportunities.
However, neither Drew Bledsoe nor Byron Leftwich is known for their mobility so this week's matchup with the Titans offers a new challenge because if
quarterback Vince Young is anything, he's certainly mobile.
"It's a totally different ballgame for those guys this week because they're running the option that they ran at
, and the boot game," Kubiak said. "They're running the ball so well, and he's (Young) going to move around.  It's a whole new world for our guys from what they have seen the last few weeks, and we're going to have to respond to it.  We're definitely going to have to contain him."
Containing Young and backfield mate Travis Henry is at the top of the defensive's agenda this week. Henry has played like an All-Pro since Young was anointed the starter. The rookie quarterback has had a positive effect on many teammates and Kubiak thinks Young's legs is what has had the biggest impact on Tennessee's improved offense.
"Well, you just have to make sure you're in your contain mode," Kubiak said. "If that's your job, you can't lose contain.  One of the reasons they scare the heck out of you is because they're running the ball so well the last two weeks, and I think that's a credit to (QB) Vince (Young) because everybody is containing for him and its helping them run the football.  They're a big-time challenge right now.  They played really well on offense the last few weeks."
One of the players who will be asked to keep Young contained is Mario Williams. Williams and Young will be forever linked thanks to the 2006 NFL draft and Sunday will be the first meeting between the two on the field. Williams knows that containing Young is easier said then done.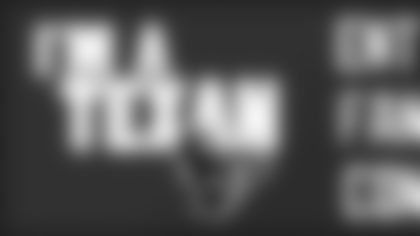 "Obviously, he's a tough quarterback, but he has a lot of potential," Williams said. "We really don't know what to expect come Sunday.  He can move which is a very dangerous thing especially when you think you have him wrapped up, he just takes off and runs 60 yards for a touchdown.  So we just have to be really disciplined in what we do and play smart football."
Carr continues progress:As expected David Carr has flourished under Kubiak's offensive system. Carr ranks first in the NFL in completion percentage, connecting on over 70 percent of his throws, and also ranks fifth in passer rating. His coach has liked what he's seen from his signal caller.
"You know, he's gotten better and better," Kubiak said. "The one thing that I've been very impressed with him is that he's had some blips on the screen. He's had some times where he hasn't played real well, like in
in the second half.  The thing I like about him right now is they don't linger. He comes back and plays well the next week. He's had a tough quarter and then comes back and plays better the next quarter. And that's what being a good quarterback is all about because you're going to get stopped at times, and how do you respond.  And David has been responding, so that's very positive."
His teammates have noticed Carr's progression as well. With better play comes more respect in Kubiak's mind.
"The better he plays, the more they're going to respond to him," Kubiak said. "They see a battler, you know a guy that's doing everything he can to be a better player.  And I think that's what our players respect and see.  He's working extremely hard in the classroom as well as on the field.  When players see that, they respond to him.  He's still got a long ways to go.  I'm going to continue to say that, and he knows that.  But I like the way he's working."
Injury update: Two key players that were held out of last week's win over the Jacksonville Jaguars were Jason Babin (back spasms) and Jeb Putzier (foot). Babin will return, but his availability leaves Kubiak with some tough decisions come Monday.
"Jason (Babin) is fine," Kubiak said. "Jason's had his two best practices since I've been here, yesterday (Wednesday) and today (Thursday), so that'll be a tough decision.  That's all predicated on the linebacker situation."
Putzier is a different story. He's been out of practice all week and is a big question mark for Sunday.
"Jeb will be a game time decision," Kubiak said. "We'll work him out before the game Sunday and he'll be a game time decision."
The emergence of rookie Owen Daniels makes the absence of Putzier a little easier to swallow. Daniels has already tied the Texans franchise record for touchdowns in a season with three.