 Turn up the noise: **Widely recognized as one of the toughest places to play in the NFL, the RCA Dome offers a unique playing experience. Like most domes, it's loud, but passionate Colts fans have made it one of the loudest in the league. Dealing with the deafening sound has been one of the Texans' focal points during practice this week, and head coach Gary Kubiak is well aware of the challenges the noise will present his team.
"You get eight at home in this league and eight on the road," Kubiak said. "I've been in that place many a time, it's not an excuse. You're not going to hear the snap count, you'll probably be a little late of the ball, but you have to go in there and find a way to function as a football team. Their team is a challenge and then that place makes it even more so."
The Texans' troubles in Indy are well-documented, but Kubiak has not faired much better himself while in
with the Broncos. But to be fair, as Kubiak pointed out Thursday, the Texans and Broncos are not exactly the only two teams that have had trouble at the RCA dome.
"There are a lot of teams that struggle with these guys, and when you go in there you have to play flawless," Kubiak said. "It's about poise. We're operating in a very hostile environment with a very fast football team. Not only that, you've got No. 18 (Peyton Manning) on the other side. It's the ultimate challenge in football, on the road right now in this league. These guys understand that, they've been there plenty. Of course, I understand that plenty myself, too."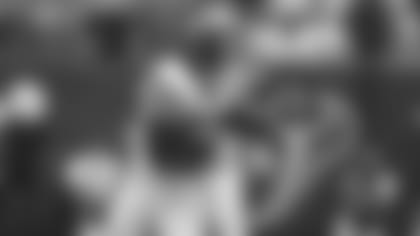 Changing of the guard:Kubiak has said for several weeks that the Texans have three players at offensive guard that are capable of starting. He backed that statement up Friday by revealing that Steve McKinney will start at right guard in place of Fred Weary, who got the start in Week 1 against
(Pitts) has had a really good week this week as a player, so those two guys will start (Sunday)."
to take his time recovering from some minor injuries sustained during training camp.
"I think it's taken Steve some time to get back to 100 percent," Kubiak said. "He spent a great deal of time in camp dealing with some injuries, but he's back to his old self now. He's important to this group."
That puts Weary on the sideline, at least to start the game. Since arriving in 2002, Weary has had a reserve role with
and it's not something he enjoys, but he's more than willing to provide some relief off the bench if that's what the team needs.
"Everybody prefers starting, but I'll just have to play my role whatever that may be," Weary said. "If I'm starting, I need to go out there and perform like a starter, and if I'm not starting, I have to go in and be ready to play if someone gets hurt. I'm thankful for being back here and having this opportunity, especially starting, because that hasn't been the case in the past."
Running back by committee:With the addition of Samkon Gado Wednesday, the Texans will head to Indy with three running backs. While rookie Wali Lundy is still expected to start, he, Gado and Ron Dayne are all going to see time in the backfield against the Colts. Only Lundy carried the ball in Week 1 among the three, but Kubiak said Friday that Dayne and Gado should get carries Sunday.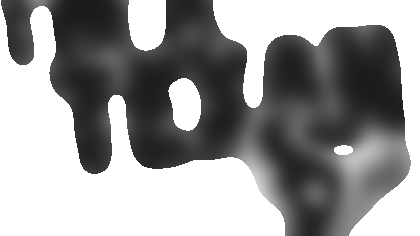 "They're both going to play, that's what I can tell you," Kubiak said of Dayne and Gado. "We have to make sure we play them both and see where they're both at, but Sam (Samkon Gado) has looked really good coming in here the last two days. He has a limited game plan compared to the rest of the football team and then Ronnie (Ron Dayne) has gotten better through the week. I see (Lundy, Dayne and Gado) all playing in the game unless one of them gets a hot hand. We won't know until we get into the game."
New returner:With Phillip Buchanon out with an ankle injury and Pro Bowl return man Jerome Mathis out until at least Week 6, the Texans have turned to Edell Shepherd to be their return man for both punts and kicks this weekend.
"Shepherd is going to be the guy this week," Kubiak said. "It's a big concern with our team because of (Jerome) Mathis being out, you give Phillip (Buchanon) the chance and you know Phillip hasn't been able to be out there much. He's been hurt, so that's an opportunity for a new player on our team, and Edell Shepherd will get that opportunity this week."