Dayne will start: As the Texans look to solidify the running game, head coach Gary Kubiak revealed Thursday that Ron Dayne will get the start this Sunday against the Redskins.
"We're going to start Ron Dayne at running back," Kubiak told reporters Friday. "All three (Dayne, Wali Lundy, Samkon Gado) will continue to play, but Ron will start."
Kubiak's previous relationship with Dayne in
has been well documented by this point and when the Texans brought him into the fold shortly before the regular season, Dayne quickly became a leading contender for the starting running back stop. Kubiak said that Dayne offers the Texans a runner who can get some tough yards, which is exactly what the Texans need at this point.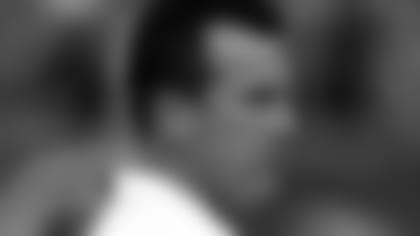 "He's a big physical player who's always fallen forward," Kubiak said of Dayne. "You watch the Indy game, I thought Ronnie was still a little rusty from the Ronnie I know, but you got to remember that he really didn't have a preseason. I thought he got better as the game went on. I just think he kind of fits the mold. Right now we need somebody to pound the ball for three to four yards and we need to get some third down and threes because on third down and long, we're not very productive right now. I think he'll keep our offense on schedule."
With Dayne, along with Samkon Gado, getting more carries, Wali Lundy is likely to get more action on special teams, especially on kickoff return.
Movement on the line: There will be a shake up along the offensive line when the Texans take the field on Sunday. Not by choice, but thanks to a season-ending injury to left tackle Charles Spencer and a nagging foot injury to center Mike Flanagan, Houston's offensive line could have two new starters against Washington.
"You all know how much I thought of that young left tackle (Charles Spencer) and the progress he was making and the future he has, and still has," Kubiak said. "But I feel good about Ephraim (Salaam) because that's why he was brought here, for this reason and he'll go in there and play well, I know he will, he's played a lot of football in this league. Mike will probably still be a game-day decision."
Kubiak said the most likely scenario for Sunday will be to dress eight offensive linemen, including Flanagan. If Flanagan can't play,
"Drew had a good week, he had a good practice today and that's what he's here for," Kubiak said Thursday. "It's an opportunity for him to step up."
to center and insert Fred Weary into the starting lineup at right guard. Kubiak explained Thursday that it's not quite that easy.
"The minute you do that, first off, Steve would have to work there (at center) all week so he works there all week and we really don't have another guard to go in and play and if something happened during the game, Steve would have to go back," Kubiak said. "I don't want to waist the reps. Drew's on this football team because we think he has a chance to be a player and we're in a situation now where it's his time to play then he's got to step up and play. That's why he's here. I want to keep our rotation at guard. I think Steve played well last week at guard and went to center when Mike got hurt so you try not to disrupt things more than they already are."
Carr running hot: David Carr is off to the best start of his NFL career this season. While the Texans are 0-2, Carr has thrown four touchdown passes and no interceptions. His quarterback rating is among the league's best. In fact his coach has rarely seen one of his quarterbacks rated so highly.
"I've never been around a quarterback with that type of number, period," Kubiak said. "It's a heck of a number. I know that a lot of it happened in the fourth quarter last week, but he is doing some things better, making strides as a player, but as I told you guys and I told him, we have to make leaps and bounds. I just want him to keep going. I like his progress and his preparation. He's night and day preparing for a football game from when I first got here. The first night we got ready to play
, I met with him, and he's night and day from that night. David's getting better every week and that's what he has to do for this franchise."
While Kubiak is impressed with his signal caller's stats, he said Thursday he's more concerned with another number, the number of Texans wins.
"That's quite a number, what is it 123? I mean that's off the charts," Kubiak said. "If you look at the history of football, that doesn't happen very often so there's got to be some good things going on there, but we need to get some W's."
Secondary looking to rebound: After allowing Colts' quarterback Peyton Manning to throw for 400 yards Sunday, one area of the Texans' defense that might be hurting psychologically is the secondary. Kubiak said Friday he's hoping the unit can rebound and he likes what he's seen in practice this week.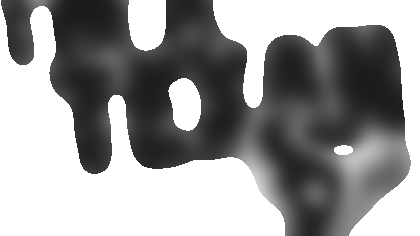 "When you've gone through what we have the last two weeks, I'm sure there's some doubt," Kubiak said. "That's human nature. Nobody feels good when you're not winning and throwing the ball on you like they have, but that's one or two plays away from flipping that the other way. I like the way their practicing, their practicing well. We have to do a better job up front to help them out and we have to do a better job back there. It's all tied together."
with an ankle injury, should return Sunday in a limited role. Kubiak said Friday that Buchanon will be the team's punt returner against the Redskins, but probably won't see too much action anywhere else.
"I think you'll see Phillip on punt returns, I don't know that you'll see him on kick returns," Kubiak said. "You'll see Wali and (Edell) Shepherd out there on kick returns probably. He'll also be our fourth corner going into the game."