The first game is still months away, but as most fans know, the coming weeks are when the 2007 Texans will take shape. Barring injury, NFL teams rarely make roster moves after the season gets underway, so the coming weeks will be invaluable to the 2007 Houston Texans.
Players that are picked up after training camp begins don't often make an impact, though the Texans did an excellent job last season in finding players to fill in on an injury-riddled roster (see: Anthony Maddox).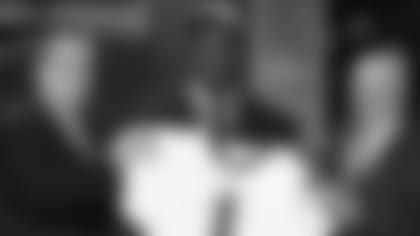 But now it's time. This is the time for Texans general manager Rick Smith to put his stamp on the franchise. Many of the moves he already has made have been highly regarded in league circles, making the approaching NFL dates pretty exciting for
fans thirsty for a winner. Here's a look at the 2007 National Football League calendar:
Feb. 21-27
*NFL SCOUTING COMBINE *
More than 300 college players descend on Indianapolis for the annual talent showcase.
has all of its draft picks this April, and the combine offers a chance to meet and talk to potential draftees. Teams get the greatest influx of talent to a roster based on the results of their draft, making the combine one of the most important events in the entire offseason.
Feb. 22
Deadline for clubs to designate franchise and transition players
Perhaps the biggest name to get tagged as a franchise player this offseason is
Indianapolis ' Dwight Freeney.
has not designated any potential free agents as franchise or transition players.
March 1
Deadline for clubs to submit offer of minimum salary to retain exclusive negotiating rights to their player with fewer than three seasons of free agency whose contracts have expired.
If a team fails to do this then…..
*VETERAN FREE AGENCY SIGNING BEGINS AND TRADING PERIOD BEGINS
added eight players during free agency last season that saw meaningful playing time in 2006.
The Texans completed only one offseason trade last season (April 6) when they moved a fifth-round pick in last year's draft to the Buffalo Bills in exchange for Eric Moulds. Moulds scored the first touchdown of the 2006 season and started every game opposite Pro Bowl starter Andre Johnson.
April 20
Signing period ends for restricted free agents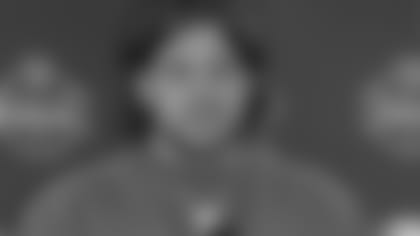 Players who have signed offer sheets with other teams now wait to see if their current team will match, or if they will change addresses. Kevin Walter was inked last offseason as a restricted free agent, and
's offer, paving the way for Walter's move to the Bayou City.
April 27
Deadline for old club to exercise right of first refusal to restricted free agents
The Texans, Vikings and Dolphins will alternate throughout the draft.
 will pick eighth in the first round, seventh in the second round and ninth in the fourth round.
It will be hard to match last year's success in which the Texans plucked five opening-day starters in the draft. NFL Defensive Rookie of the Year DeMeco Ryans highlighted a class that will serve as a talent base to build on for years to come.
May 16-18, 21-24
Texans First OTA (Optional Team Activities)
Though said to be optional, most players choose to attend OTA's if for no other reason than to get familiar with new teammates and coaches from the previous season.
May 29-31, June 4-7
Texans' Second OTA
The second and last OTA precedes the only mini-camp prior to the start of training camp in late July.
June 1
Deadline for old clubs to send tender to unsigned unrestricted free agents to receive exclusive negotiating rights for the rest of the season if player is not signed by another club by July 22.
Also the deadline for old clubs to send tender to unsigned restricted free agents or to extend a qualifying offer to retain exclusive negotiating rights.
June 11-13
Texans mini-camp
was allowed to have two mini-camps last season with a new head coach coming in. Coach Gary Kubiak held only one mini-camp last year, meaning the players should have a good idea of what to expect come mid-June.
June 16
NFL Europa season ends
*World Bowl XV, Frankfurt *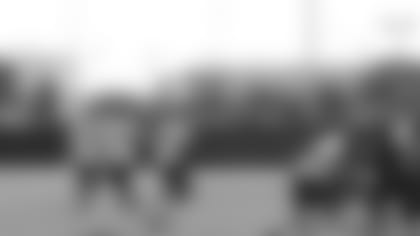 Signing period ends at 4:00 p.m. EST for unrestricted free agents who received June 1 tender
Late July
TRAINING CAMP BEGINS
The exact date for when the Texans will begin training camp will be decided after the 2007 preseason schedule is announced.
August 5
*Pro Football Hall of Fame Game,
August 9-13
First preseason weekend
August 28
Roster cutdown to maximum of 75 players
September 1
Roster cutdown to maximum of 53 players
September 6-10
*KICKOFF 2007 WEEKEND