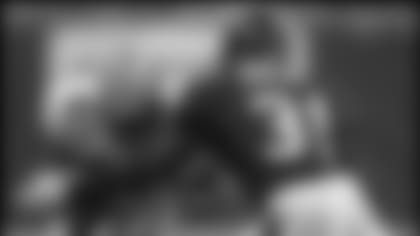 In the National Football League, three quarters of solid play just isn't enough to get a win at the end of Sunday's battle. Plays have to be made throughout the entire game and unfortunately for the Texans, the fourth quarter of last night's battle against Green Bay didn't produce that game-winning one-two punch.

Houston held onto the ball for just 4:47 in the final 15 minutes of the game. All three of the Texans fourth-quarter possessions were three-and-out and the unit gained just 14 yards.

On the other sideline, the Packers turned on the heat when they needed it most, scoring 13 points in that same span, enough to win by three points in the final seconds of the game off of a 46-yard Ryan Longwell field goal.

"To win a game like this, you have to out-execute your opponent for four quarters and that's where we fell short," head coach Dom Capers said Monday following Sunday night's contest at Reliant Stadium.

"I think for three quarters we did that, unfortunately we didn't get it done in the fourth quarter."
The Texans defense held the Packers fifth-ranked scoring offense to just one touchdown, but three long plays in the fourth quarter made all the difference for Green Bay. Packers tight end Bubba Franks snagged a 27-yard pass, receiver Donald Driver had a 24-yard touchdown catch and Favre hit receiver Robert Ferguson on a 23-yarder.

"What it came down to in my opinion was we just didn't make enough plays in crunch time, in the fourth quarter," Caper said. "When you're playing a team like Green Bay and a quarterback like Brett Favre you can't continue to give him the opportunities that we gave him in the fourth quarter. Sooner or later he's going to put the ball in the end zone, he's going to move the ball down into field goal range and that's really what happened."

Favre marched the Packers offensive unit 81 yards in just under three minutes in the fourth quarter when he found Driver in the back of the end zone for the score, his 35th consecutive game throwing a touchdown pass.

One thing was clear to Capers about his young Texans team; they battle until the bitter end.

"When you go out and fight as hard as our guys fought and there's no question in my mind, I have got a lot of confidence in our guys in terms of the kind of effort, their attitude this game," he said. "Believe me there wasn't a guy that didn't give his heart and soul to this team and that's why its so disappointing when you come up short."

Capers was also pleased with the Texans special teams efforts. Punter Chad Stanley averaged 44.0 yards on seven punts, placing three inside the 20-yard line. Return man J.J. Moses also helped out Houston's offense with their drive starts, averaging 18.3 yards per return on kickoffs.

"I thought our special teams did one of the better jobs of the season," Capers said. "(The Packers) were leading the league in drive starts when they came in, starting out at the 32-yard line. For the game we held them to a 22-yard drive start. Ours was 33 so we had an 11-yard advantage there. The field position was significantly in our favor."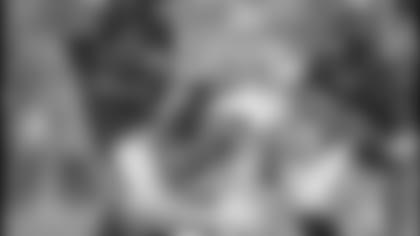 The team reviewed game film today and will return to practice on Wednesday in preparations for the second meeting of the season with Tennessee. Houston defeated the Titans 20-10 on October 17 in Nashville.

The Titans are coming off of a 18-15 win yesterday against another AFC South opponent, Jacksonville.

Capers said the team's memory will be short as they put yesterday's hearbreaker behind them and forge ahead for Sunday's home divisional matchup.

We can't let this tough loss have a lingering effect. We've got a Tennessee team coming in here this weekend that's coming off of a big game against Jacksonville, it's a division game and we can't let the pain of losing this game last night impact what we do this next weekend and I believe we'll do that. I mentioned last night I like the character of our football team. I like the fight in our football team.

INJURY UPDATE:MRI results on free safety Marcus Coleman showed that he sprained his right shoulder after making a hit in the fourth quarter on Green Bay's second possession. Coleman will sit out of practice on Wednesday and is questionable for Sunday's game.

Also being held out of practice on Wednesday is linebacker Jay Foreman with a neck strain. Defensive end Gary Walker (foot) and cornebacker Jason Simmons (head) will also be held out of Wednesday's practice session.