EAST RUTHERFORD, N.J.- It could have been strong safety Glenn Earl's thunderous hit on tight end Jeremy Shockey (catch it on ESPN's "Jacked Up" segment prior to the Monday night game). Perhaps it was the back-to-back sacks by rookies Mario Williams and DeMeco Ryans in the second quarter. Or maybe it was the New York Giants' point total, which was more than 10 points below their season average.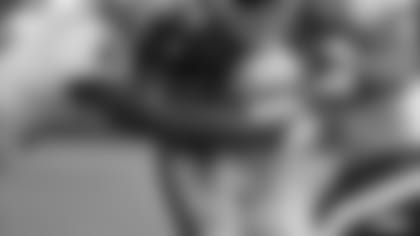 In fact, there were dozens of plays and stats that demonstrated what's become increasingly obvious as the season progresses: The Texans' defense gets nastier by the game, and is fast becoming the strength of the team.
Naturally, the Texans take little solace in a loss, and defensive coordinator Richard Smith surely won't be pleased with certain numbers on the final stat sheet, such as the Giants' 122 net rushing yards. But criticizing a defense that held the NFL's eighth-ranked offense to less than 300 yards of total offense and only 14 points is like splitting hairs.
Head coach Gary Kubiak certainly acknowledged the performance of his defense when speaking to reporters after the game.
"(The defense) struggled in the first half with a particular scheme that New York was running, but they did adjust at halftime and did a great job of keeping them out of the end zone," Kubiak said. "They played good enough for us to win. We had to go find 10 more points or seven more points out there today, and we didn't do it."
Williams sparked the defense late in the second quarter when it appeared the Giants were about to stretch their 7-3 lead. With the Giants facing first-and-15 at the Houston 19, Williams muscled past tackle Bob Whitfield to sack quarterback Eli Manning for a six-yard loss. One snap later, Ryans found open space on a blitz to wrestle down Manning for a 10-yard loss making it third-and-31 on the Houston 35. Williams then forced an incomplete pass by pressuring Manning. On fourth down, New York's punt unit entered the game.
"That was a big series for us," Ryans said. "Once Mario got it, the momentum was just rolling our way. I came through clean and got another (sack), and it was just a great series."
Defensive end Anthony Weaver thought Williams' sack set the tone for the defense.
"Mario's going to come along," Weaver said. "It was one of those games where he started to dominate out there. He was in the zone out there and when that happens on a consistent basis, it's going to be tough to stop him."
Earl made his mark at the end of the first half by intercepting Manning's last-ditch pass as time expired. But the third-year strong safety really made his presence felt when he de-cleated Shockey, who was running a vertical route and caught the ball at the goal line.
The ruling on the field was an incomplete pass, and the call stood despite Giants head coach Tom Coughlin's challenge.
"I got a pretty good break on the ball, and I was able to get it out," Earl said. "I'm kind of surprised the ball came out. I didn't think I hit him that hard. It happened really fast. As soon as he put his hands up to catch the ball, I got there and the ball came out. So it worked out for us."
Though Earl's hit counted as a pass breakup, just like a tipped pass would have, the impact of his hit was felt across the Texans' sideline, which erupted in cheers after the collision.
"As a defense, we feed off when (Mario) does well and when Glenn Earl gets big hits like that," Weaver said. "We just have to continue to do that, keep chopping wood and we'll be all right."
What once was a young defense, with two rookie starters, and five others in the starting lineup with three years of experience or less, now is maturing into one of the better units in the AFC. The Texans have allowed only 49 points the past three games, and 28 came to the Tennessee Titans, who worked with a short field most of the game thanks to five Texans' turnovers.[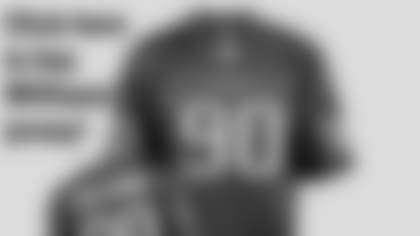 ](http://store.houstontexans.com/product/index.jsp?productId=2285934&cp=2237490&page=4&doVSearch=no&doVSearch=no&clickid=mainnavgeartxt&pageBucket=0&parentPage=family)
More importantly, the Texans' defense has developed a collective swagger that hasn't been seen on that side of the ball in quite a while.
"We knew it was going to be a fight, and we're not going to back down from anybody," Ryans said. "It's very frustrating when you're in any game where you're close and you don't get the win. When you're competing, you're looking for the win. When you don't get it, it hurts.
"We see ourselves getting better and better each week. We're playing more together, more as a family and the intensity has picked up. We're getting better. Eventually, the ball is going to roll our way and we're going to get some wins."