It could have gone so differently Sunday, the game started so well for the Texans and so poorly for the Redskins that if you had just watched the first four minutes, you would have known the Texans were taking home their first win of the season at
's defense took the field. Faced with a third-and-one at the Redskins 23-yard line, the Texans gained some early momentum when Seth Payne stopped Clinton Portis for no gain.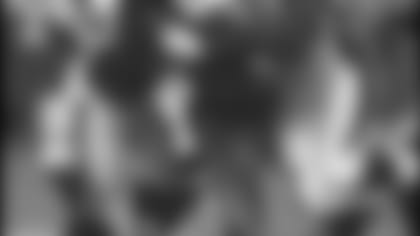 That's how you draw it up. A three and out for the opposition on their first possession. All Houston did on their ensuing possession was sprint 66 yards in just four plays for their first touchdown of the day and took a 7-0 lead four minutes into the game. That's what a three and out can do for a team.
's next possession, the Redskins were faced with a third-and-six from their own 13-yard line.
converted on that third down thanks to a shovel pass that Clinton Portis turned into a 74-yard gain. The Redskins went on to win the game and convert eight of their next 11 third down situations continuing an alarming trend early in the season for Houston 's defense.
In display of how truly difficult Houston's schedule has been, and also a demonstration of how much the Texans' new 4-3 scheme can approve, opponents are converting at 68 percent on third downs through three games against Houston.
Looking at that statistic, it should come as no surprise that the Texans have suffered three consecutive losses to start the season, albeit to quality opponents. Not being able to get off the field is something that is weighing heavily on
"It wears on you a lot," linebacker DeMeco Ryans said. "Starting the series, you're thinking about getting off the field, but now you have to go play another series so mentally you're expecting to get three and outs every time and then you go out there and play two and three series, it's not good football."
Naturally, getting off the field has been stressed all week and the coaching staff has made minor changes in order to assist the players in third down situations. Perhaps, their most important piece of advice is that it takes the entire unit to stop the opposition in critical third down situations.
"We're stressing every area, run defense, pass defense, we've added meetings, more walk-throughs, a lot of things," defensive end Jason Babin said. "They're (the coaches) throwing a lot of stuff at us to get better."
Babin understands that as part of the front line of the defense, he can be a key factor in stopping teams on third down.
has just three sacks this season, and Babin has one of those sacks, but he knows the defensive line needs to apply more pressure.
"Just execute," Babin said of what needs to be improved upon. "From the d-line point of view, it's tough. Looking back at the film, there's three or four of us going one-on-one. When you have one-on-ones, somebody's got to win, myself included. We just need to execute and do what we know we can do."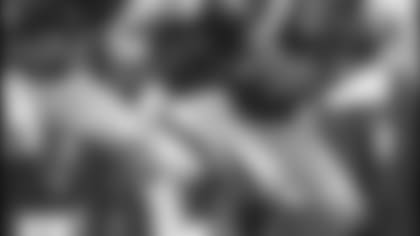 Ryans, for one, thinks it could be even easier to get off the field then by just merely executing. He said that the players need to be aware of the situation and then focus on execution.
"First thing is that I think everyone has to realize what's the down and distance," Ryans said. "I don't think guys are really paying attention to hey, it's third-and-nine, third-and-eight.' I don't think guys are honing in on that specifically, they just keep playing. We just need to focus on that and say, 'hey, we can't let them get here.' And then we can stop them. We just need to be more aware as a defense of how much yardage they need to get the first down."
"There's no magic to it, you just have to stop the other team," Simmons said. "You can't let them catch the ball, you can't let them run the ball for a first down. It's simple, you just have to get yourself in third down situations where you can get off the field, where it's third and not real short. It makes it tough on you, but that's what you're expected to do."
defense that was among the best in the nation. Needless to say, the Crimson Tide didn't have trouble stopping opponents on third down so this is something new to the rookie linebacker.
"It is (new to me)," Ryans said. "At
I was use to going out, boom, boom, boom, going three-and-out and watching our offense play from the sideline."
That's not the case this season, but momentum can be a fickle mistress in football. While it seems to be going against the Texans now, one play could cure
's deficiencies on third down.
"That's what it's all about," Babin said. "One guy making a big play, getting pumped up and then the guy next to him, him making a big play, that's how you get things going on defense."
Let's hope that starts this Sunday against the Dolphins.