The game was played over four years ago, but for many Texans fans it seems like just yesterday that
, where it has resided ever since.
Though few players remain from that historic win at Reliant Stadium, those who played in the game had integral roles in the win. David Carr, the only starting quarterback the franchise has ever known, has fond memories of his first career win as an NFL quarterback.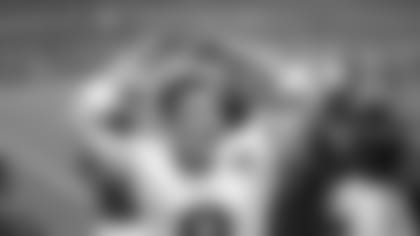 "I haven't had a better moment in football, even going back to my high school days," Carr said. "That was sweet just because I was a Cowboys fan growing up, so that was pretty cool."
Carr threw two touchdown passes in his NFL debut, the second coming in a fourth quarter that saw the Texans outscore the Cowboys 9-0. While Carr's 65-yard strike to Corey Bradford put a nail in the
Payne still counts the Cowboys victory as one of the highpoints in franchise history.
"There have been a lot of high points, but obviously that was a big game," Payne said. "That was coming off a long training camp where we didn't really show much potential and nobody really knew how we were going to do. Between the city not having football for so long and no one really knowing how we were going to do when we stepped on the field, that was a pretty special game."
The Texans are under new leadership with Gary Kubiak this season. But even though Kubiak wasn't on the
sideline in 2002, he still remembers the excitement surrounding the game.
"Yeah I remember it," Kubiak said of the Texans' first NFL game. "I remember the coaches here talked to me about the atmosphere being one of the greatest atmospheres they've ever been around in pro football. I remember how much hype there was for that football game. Being from here you never lose sight of the fact of that rivalry and I'm sure it'll be the same next week."
native, worked as a ball boy for the Oilers growing up, so he was by no means a Cowboys enthusiast when he was a young football fan. He made it clear that he didn't "hate" the Cowboys, which some media members were trying to goat him into saying Monday, but he wasn't afraid to remind them of his Oilers roots.
Now a head coach in the NFL, Kubiak recognizes this game for what it is: a chance for his team to test itself against a quality opponent that happens to be a huge intrastate rival.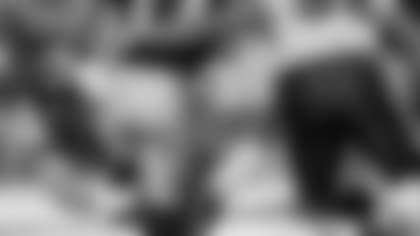 "Well you understand that, being from down here, how big that game is," Kubiak said. "They've got a heck of a football team that they've put together. They've worked really hard to put this football team that they have right now together. And I know that they have tremendous expectations. They're a heck of a football team and we're going down there and I know it'll be a big-time game, so we're looking forward to it."
Several new faces on the Texans this season should play integral roles next weekend. One of those is rookie DeMeco Ryans. Ryans, more of a baseball fan than football fan growing up, is still well-schooled in the status the Cowboys enjoy in NFL history.
"Everybody loves the Cowboys when you're talking about football," Ryans said. "It's a team full of tradition and it's going to be a great opportunity for our team to put this win behind us and keep moving forward."
Ryans added that he hasn't been in
long enough to fully comprehend the hatred that many Texans fans have for the Cowboys. However, as far as he's concerned, it's easy to see why the game with the team up north is special.
"I haven't got that sense yet because I just got here, but if you look at it, it's two in-state teams playing so you know it's going to be a big rivalry game."
Another Texan new to the fold this season is Eric Moulds. Growing up in
, Moulds was a Redskins fan. So like many Houstonians, he doesn't exactly have a special place in his heart for the Cowboys.
"To be honest with you, I was a Redskins fan growing up," Moulds said. "I was a big John Riggins fan. I kind of hated the Cowboys a little bit. I liked them all right when they weren't playing the Redskins, but I didn't care for them too much when they played the Redskins because it was a bitter rivalry."
Moulds, a savvy NFL veteran, knows all about rivalries after spending the last decade in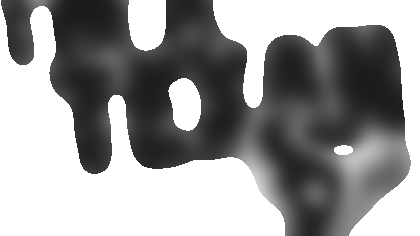 "I think a little bit because I was in the Buffalo Bills-Miami Dolphins rivalry for a long time," Moulds said when asked if he got a sense of the Texans-Cowboys rivalry. "I've started to realize it's similar to that. It's in the state of
. So it's becoming a big rivalry and I'm just happy to be a part of it."
Unlike Moulds and Ryans, Jason Babin is now in his third NFL season in
. However, next Sunday will be Babin's first experience against Big D in the regular season. He thinks the already smoldering rivalry will only be fueled more by a Texans win this past Sunday against Miami.
"I think it helped that we won last week to get everyone a little pumped up for this
Fans looking for tickets and a trip to