INDIANAPOLIS - One would think that making plays would be a plus when analyzing whether or not a player is worthy of being a top draft pick. But for two defensive backs at the scouting combine this week who made the big play look routine throughout their respective college careers, they're instead fighting reputations as gamblers.
's Daymeion Hughes picked off eight passes in 2006, returning two for touchdowns. He also notched 72 tackles, ranking second on his team while displaying an ability to always be around the ball.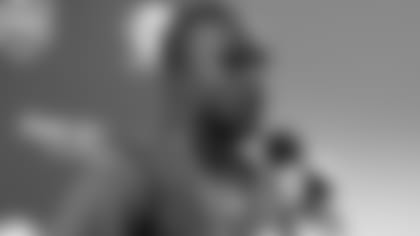 Hughes attended the Senior Bowl and opened some eyes with his play in
this week visiting with most NFL teams, and occasionally finds himself defending his big-play capabilities.
"I think my gambles are calculated," Hughes said. "I do it based on formations. I do it based on what the team had shown already formation-wise. I do a lot of preparation in order to take those chances."
Hughes watches a lot of film, and while it may seem to the casual observer that he is taking risks in the secondary, often breaking out of an assigned coverage to make a play on the ball, it is actually a reaction to something he has studied on tape.
He says that his preparation only gets him so far and that his athletic ability takes him the rest of the way.
"It definitely has to do with instinct, too," Hughes said. "Just because you might think you know something, when you see the play you still have to react to it.
"I think it's probably half and half (between preparation and instinct). You have to be prepared to put yourself in position, but once the opportunity presents itself, you have to make the play."
Hughes has been making plays since he was a freshman, returning a fumble for a touchdown his first year on campus. This past season he was named Pac-10 Defensive Player of the Year, but this is the season of scrutiny and even a player with eye-popping statistics and good athleticism is being picked apart.
In the NFL, Hughes believes he will have the ability to be a shut-down corner, but still plans to be around the ball.
"Probably as a cover corner," Hughes said of the role he sees for himself in the NFL. "But I'm definitely a ball-hawker. I'm always around the ball no matter when it is, whether it's running down plays, fumbles, whatever."
 Reggie Nelson, it's not interceptions that make him a gambler, but a penchant for the big hit.
Nelson is one of 13 Gators in Indy this week, but his is the most intriguing story. Just weeks before
celebrated a national championship, Nelson's mother succumbed to cancer.
He says that everything he experiences now is bittersweet because his mother is not around to cherish the moments with him. Recently, he was awarded the team MVP award at
's football banquet, which alone is a testament to what kind of football player he is.
But the knock on him remains that he will go for a "kill shot" when a batted down pass will suffice. He has unquestionable athleticism, but at 5-11 and 198 pounds, some think that he may be too small to play safety in the NFL. If it matters, Nelson is willing to make a position change if a team sees fit.
"The safeties are real big in the NFL," Nelson said. "Some teams have said that they'll play me at corner or some say free safety. Either way it goes, I'm sure I'll fit in."
It's not that Nelson is cocky, just confident. He often deflects praise from himself in an attempt to let some of his teammates bask in the spotlight.
"It's a team game," Nelson said. "I just go out and play football. If the play happens, it happens. I just go out and play football and help my team win."
To hear Nelson talk about football is to witness a man who simply loves to play the game.
"I just love hitting and running around and helping my team win," Nelson said.
He did plenty of all three during his last season in
. Nelson does have some experience at cornerback, if that's where teams choose to play him.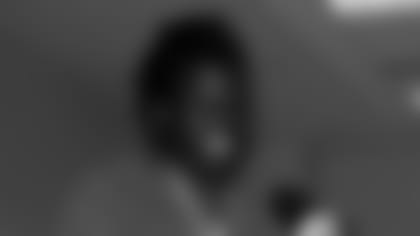 "I played cornerback during the spring when we didn't know whether or not we were going to get (
transfer) Ryan Smith or not," Nelson said. "It was pretty nice, up close to the line, jamming receivers and stuff. I really liked it. If I end up playing cornerback, I think I'll do well."
Hughes has his position etched in stone. He won't be moving from cornerback, and he knows from his experience at the Senior Bowl that he will need to adjust quickly in the NFL if he is to keep making the big play.
"You got to pick up things real quick, that's one thing I learned," Hughes said of his Senior Bowl experience. "Basically anywhere you go, there's going to be different terminology. But it's the same stuff. All you have to do is apply what you know to the new terminology and you'll be all right."
Nelson doesn't anticipate any problems adjusting, either.
"There will be bigger and faster receivers and everything (in the NFL)," Nelson said. "I think I just have to adapt to the speed like I did at Division I."
Currently, both Nelson and Hughes are projected in the first round of April's draft. Tuesday's cornerback workout at RCA Dome could change that for the better or for the worse.
However, no matter what happens, teams are going to have to be convinced by the time the draft rolls around that even though Hughes and Nelson may like to take chances, it won't be a gamble to select either in the draft.