Sign up* for Glenn Davis' In the Box newsletter! In the Box with Glenn Davis will be appearing twice monthly.  You can reach him at gdavis98@swbell.net with  your questions, opinions, and thoughts.*
* *

Ten reasons for attending the Copa de Tejas Recently I have been receiving a lot of emails from fans excited about the upcoming Copa de Tejas at Reliant Stadium featuring Everton F.C. from the English Premier League and historic Mexican League Clubs Pachuca and Club America.
The games take place on July 29 and August 1 and are a rare opportunity for Houston area soccer fans to take in world class soccer right here in our own backyard.
If you haven't secured your tickets here are some good reasons to consider attending these games:
1) The English Premier League is considered by many to be the greatest league in the world. Everton F.C. is squad rich in deep history and was formed in 1878.
This is our chance to get up close and personal with English soccer tradition.
The last time a top flight English team was in Houston was in the mid 1980s when Sheffield United visited.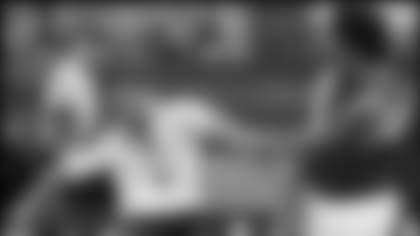 2) Rooneymania! This 18-year-old sensation was a study in maturity beyond his years in leading England to the quarterfinals of the European Championships. His explosivness and power combined with subtle skill made him a player all fans were drawn to. Four goals and men like Scholes, Owen, Beckham, and Lampard looking to him for leadership made many a believer. He captivated a nation.
OK, I know he injured a bone in his foot and the rumors are rampant about the world's biggest clubs wanting to buy him. Everton have put a price of about 70 million dollars on him. Wayne get healthy and Everton keep your treasured player!
3) With Everton F.C. fans coming from afar, combined with the fervent fans of the Mexican league, Reliant Stadium will be abuzz with color and soccer passion. Be a part of it!
4) World class players. Names like Danish midfielder Tomas Graveson, Sweden's Tobias Linderoth, Canada's Tomas Radzinski, Scotland's Duncan Ferguson will all be performing.
5) It is a rarity for English Clubs and Mexican clubs to play each other. The mix of cultures and playing styles will make these intriguing games.
6) Much like the historic U.S. and Mexico game played at Reliant back on May 8, 2003, this will be a soccer celebration. Reliant Stadium will be a place where all soccer fans can mix, mingle, and celebrate the world's game!
7) I have spoken, written, OK, even pontificated, about the importance of getting youth players to live games. This is a "can't miss" opportunity for young players to see world class up close and personal. Nothing beats the live environment.
In fact one day a young MLS player from Houston might be talking about the day he attended the Everton against Club America game in Houston back in 2004 and how it influenced his love for soccer.
The value of getting young players out to these games is priceless.
Coaches, get your teams to go together as a group outing.
8) Support the event promoters. Do you want more live games in Houston? I certainly do. By attending these matches and buying tickets you are making a statement that you want more games to come through Houston.
9) The MLS factor. Support of these games is like a vote. A great turnout at these games will go a long way to reminding both the national and international community that we have a unique , diverse, and rich soccer community in Houston. If you are someone who would love to see a Major League Soccer franchise in Houston, a bought ticket and attendance at these games is a strong statement.

10) It's beautiful, it's state of the art, it's comfortable and it's Houston's. Reliant Stadium ranks as one of the world's great stadiums.

So there you have 10 pretty viable reasons to be at Reliant Stadium for these great international matches. As I look over the list there is one reason missing for attending.
Simply because you love the game!

Davis is a nationally recognized broadcaster for HDNET where he partners up with former U.S. National Team defender Marcelo Balboa. He was one of the lead voices for ESPN during the 2002 World Cup and has called major international soccer matches for the Fox Network as well. He is a weekly columnist for the Houston Chronicle and hosts the "Soccer Hour with Glenn Davis" radio show on 90.1KPFT FM Radio every Sunday from 5-6 pm. Davis played soccer professionally for the Houston Dynamos where he was a league all star selection and team captain.