 Another chapter in the history of Mexican league participation in the Copa Libertadores will be written on this night.
So how have Mexican Clubs done in the Copa Libertadores?
First, we must realize that Mexican League clubs have only been participating since 1998 in qualification tournaments for the opportunity to go to the Copa Libertadores, which ultimately crowns the Champion South America and Mexico.
Clubs with immense history with a huge global reach over the years have been crowned the Champion of South America.
Names like Independiente, Boca Jrs., River Plate, Penarol, and last year's surprise Once Caldas of Colombia have won the right to claim being the number one team on this side of the globe.
In the case of Once Caldas their run to the Copa Libertadores title was a source of unimaginable pride in Colombia.
Without big names stars, the collective efforts of Once Caldas under head coach Franciso Montoya reminded us that it is not only the big name clubs that win titles.
For provincial teams the triumph of Once Caldas clearly spelled out H-O-P-E.
So where have the Mexican Clubs fit in during their short time in the Copa Libertadores?
I generally take statistics, other than league standing and goals scored or conceded, with a grain of salt, but let's take a look at some numbers.
As far as appearances are concerned Club America leads Mexican clubs with three trips to the finals while Cruz Azul have made it twice.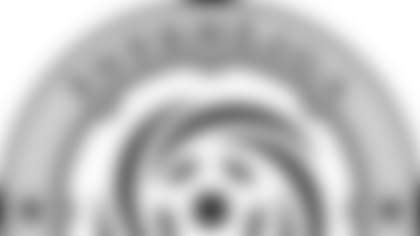 Last year Club America and Santos were the Mexican league representatives but fell short.
Since 1998 here is who has represented Mexico in the Copa Libertadores:
1998: Club America (eliminated in the second round); Chivas (eliminated in the first round)
1999: Monterrey (eliminated in the first round)
2000: Club America (semifinalist); Atlas (quarterfinals)
2001: Cruz Azul (finalist)
2002: Club America (semifinalist); Morelia (quarterfinalist)
2003: Pumas (eliminated in group play); Cruz Azul (quarterfinalist)
2004: Club America (quarterfinalist); Santos (quarterfinalist)
Cruz Azul's effort in 2001 remains the closest that a Mexican Club has ever come to winning the Copa Libertadores.
On the whole Mexican League Clubs have played 112 games in the Copa Libertadores winning 55 times, drawing 23, and losing 34 times.
Who knows, when the four finalists make it to Reliant Stadium you may be watching the first Mexican League club to win the Copa Libertadores.
Will it be Salvador Carmona and Cruz Azul or Jose Cardozo and Toluca?
Will it be Cuauhtemoc Blanco and Club America or Oswaldo Sanchez and Chivas?
Will it be the Eagles, Goats, or Red Devils?
It tough to predict in the wild and unpredictable InterLiga but one thing is for sure.
If you are at Reliant Stadium for the InterLiga finals on Jan. 12 you will witness history!
Special note: "The Soccer Hour with Glenn Davis radio show" will air a special one hour program at noon on Jan. 12 on KPFT FM 90.1 radio.
The program will break down the two teams, include interviews, and ticket giveaways.
Listeners can call in at 713-526-5738.

Davis is a nationally recognized broadcaster for HDNET where he partners up with former U.S. National Team defender Marcelo Balboa. He was one of the lead voices for ESPN during the 2002 World Cup and has called major international soccer matches for the Fox Network as well. He is a weekly columnist for the Houston Chronicle and hosts the "Soccer Hour with Glenn Davis" radio show on 90.1KPFT FM Radio every Sunday from 5-6 pm. Davis played soccer professionally for the Houston Dynamos where he was a league all star selection and team captain.