***Sign up**** for Glenn Davis' ***In the Box*** newsletter! In the Box with Glenn Davis will be appearing twice monthly.  You can reach him at ***gdavis98@swbell.net*** with  your questions, opinions, and thoughts.*

I was fortunate to grow up in the soccer rich state of New Jersey.

Being in the suburbs though didn't guarantee exposure to the soccer as the sport was at that time in ethnic pockets around New York City.
Places like Harrison, Kearny and Bayonne in the north and Trenton in the South provided "real soccer" in New Jersey. Influences became the key growing up.
First my brother, Conn, who would go on to be an All-American and draft choice of the NASL Washington Diplomats, then the influence of a great youth coach Tom MacDonald from Kearny, and then the capper...the New York Cosmos with Pele, Giorgio Chinalgia, Dennis Tueart and Carlos Alberto brought it all together in front of crowds of over 70,000.
I saw them play Argentina, Italy, Greece, Bayern Munich, Southampton and Celtic to name just a few. Different teams, different styles, exposure to English, South American and European soccer. It was this exposure to the different styles that formed my perception of soccer. It enabled me to be a better player but to have a more open perspective about the sport. How sad would it have been and how limiting would it have been if my only perception was from parks out in the suburbs. Without these experiences and influences I probably would not be involved in soccer today.
I was lucky. So are you here in Houston! Here's why.
I can't tell you how many times during my broadcast travels that soccer fans in other markets of the U.S. mention to me how lucky it is to be a Houstonian and get served up a regular helping of international soccer. From national team games to InterLiga we are pretty lucky.
Sure the crowds are dominated by Hispanic fans who grew up with the game in their culture but how about U.S.-born fans?
We have grown up with the game also and now need to be not just participants but ticket buyers, watchers of the game on television and readers of the sport.
We must be more demanding of the media to support what we love. Why be afraid to speak up about soccer?
My sense is that it is changing.
On my radio show the "Soccer Hour with Glenn Davis" presented by Soccer 4 ALL many fans call in regularly with great questions, insight and concerns about the sport. It is so refreshing to hear the passion of great soccer talk!
As a youngster the New York Cosmos at Giants Stadium always had tickets behind the goal for six dollars. They knew the importance of making as many people as possible a part of the "Cosmos experience." They knew that exposing youth at an early age to quality soccer in a celebratory environment would reap benefits.
One of the complaints I have heard from the soccer community is pricing at these events.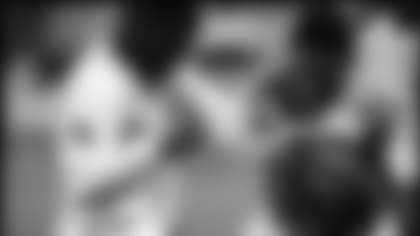 For this Wednesday's Mexico/Bulgaria international there are some great bargains that can get people into the stadium affordably. Thirty dollars will get you three games (Mexico/Bulgaria plus two InterLiga matches in January). That's 10 dollars a game to see world-class players in a state-of-the-art facility. I can tell you that bargain does not exist in the NBA, NFL or MLB.
My dream is to see an even larger cross-section of Houston soccer fans in attendance at these great games. Nigerians, Englishmen, Mexicans, Jamaicans, Trinidadians, Salvadoreans, Texans, New Jerseyans, youth coaches and teams, male or female, UH and Rice University players. Who cares? Come one, come all bring your colors and hang your banners but just support your game and the wonderful opportunity we have to view it live in our hometown.
It's all about influence for young players and to miss this game is to miss opportunity to open a young ones eyes. All I know is that it worked for a young boy in New Jersey and it can work in Houston, Texas.
Davis is a nationally recognized broadcaster for HDNET where he partners up with former U.S. National Team defender Marcelo Balboa. He was one of the lead voices for ESPN during the 2002 World Cup and has called major international soccer matches for the Fox Network as well. He is a weekly columnist for the Houston Chronicle and hosts the "Soccer Hour with Glenn Davis" radio show on ESPN 790 AM every Sunday from 5-6 pm. Davis played soccer professionally for the Houston Dynamos where he was a league all star selection and team captain.