Simone Biles called it "the easiest yes," announcing her engagement with Houston Texans DB Jonathan Owens on Tuesday morning. Captured in a photo, Owens is seen on one knee with a ring box in his hand, proposing to his longtime girlfriend.
"I can't wait to spend forever & ever with you, you're everything I dreamed of and more! Let's get married FIANCE," Biles wrote in the caption.
The couple, dating since 2020, got engaged Monday night, on Valentine's Day, according to Owens.
Texans players were quick to congratulate their teammate in the comments section, including Tytus Howard, Justin Reid, Tavierre Thomas, Paul Quessenberry and Lonnie Johnson.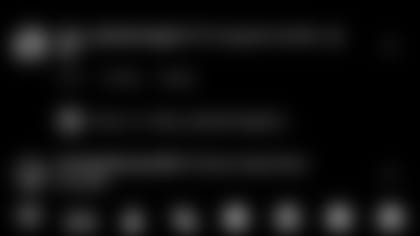 Over the years, Biles has attended Texans Training Camp and games wearing Owens' jersey. Owens traveled to Tokyo to watch his Biles compete in the Olympics. Biles, the world's most decorated gymnast, was named Time Magazine's Athlete of the Year in December.
Last year, Owens made his first career start in Week 15 at Jacksonsville and recorded his first career interception and fumble recovery the following week against the Chargers with Biles in attendance. Owens suffered a wrist injury that ended his season, but not before he posted career highs in games played (seven), starts (two), defensive tackles (16 total, eight solo), interceptions (one), passes defensed (one), fumble recoveries (one) and special teams tackles (two solo).
Houston Texans DB Jonathan Owens proposed to his girlfriend, Olympic Gold Medalist Simone Biles.