* One last look:*Texans coaches and players returned to the film room Monday morning to take another look at Sunday's performance against the Cowboys. The game looked about the same as head coach Gary Kubiak thought it would.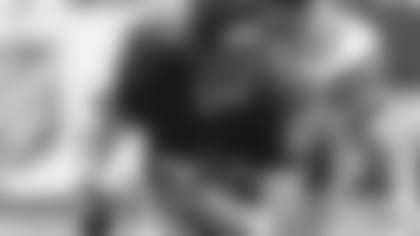 "I thought our football team battled in the first half," Kubiak said. "We had opportunities in the first half of the football game to put a lot of pressure on them on the road with the first drive, and then we had a couple other opportunities offensively to put some pressure on them. We didn't do that, I mean it's 6-3 at halftime, and it's a good football game. But really we should have been in a lot better shape as a group."
Defensive coordinator Richard Smith described the defense's performance as sluggish after the game. Kubiak went a step further to use that to describe the team's performance.
"Well, I could say that for our whole group," Kubiak said. "Coming out of the locker room at halftime, everybody was very upbeat. We expected to play in that type of football game. And with the weather in the first half, I think it kind of added to the fact that it might be that kind of football game. Our team was very upbeat. We come out; we're sluggish on the return…Then Dallas didn't do anything different than they did in the first half. They ran the same runs, they did the same things. We just didn't get off the field on third down in the second half."
Different half:Kubiak expected his team to come out for the second half turning around mistakes made during the first and second quarters and put the game away. Instead, the Texans never recovered from an early Dallas touchdown and the first of three turnovers to finish up the game.
"The only thing that's going to correct that is leadership from players," Kubiak said. "They are the ones on the field. You come out and they go right down the field and they score and it's 10-6. That's part of the NFL. You just have to go back and make the next play.
"We turned the ball over three of the next four possessions…We just needed to settle down right there and put a drive together and just keep it a nice close ballgame like we played in a couple weeks ago, and we didn't do that."
Defensive loss: The already struggling defense suffered a major blow when 10-year veteran defensive tackle Seth Payne suffered a season-ending knee injury in the fourth quarter. The defensive staff has to go back and figure out a way to replace Payne.
"We're going to figure out the way to play the best four (players)," Kubiak said. "And if that means we have got to move some guys inside that are outside, we're going to put the best four on the field. And there were some good things that happened. Anthony Weaver continues to be a fine, fine football player. We suited up (Anthony) Maddox this past week, and he did some really good stuff. We're going to get him on the field, but we're going to find a way to play our best four. And we'll still have to rotate to keep them fresh, but we'll do what we have to do."
With Payne down on the defensive side of the ball, rookie defensive end Mario Williams stepped up his game and Kubiak talked about his contribution to the defense.
"He was very productive," Kubiak said. "He understands our defense better. There's no confusion to what he's doing. I liked the way he chased the ball yesterday, he made a lot of effort plays chasing the ball across the field. He caused some havoc, made Drew (Bledsoe) get rid of the ball quickly. But I think Mario is just growing into what we're doing. It's not real hard for him right now. He just lines up and plays. Mentally, I think he's settled down, and we actually moved him around a bit yesterday. I don't know if you all noticed. He played a little bit inside. He's getting better, he's getting better every week and hopefully he'll continue to do that."
Running woes: Kubiak and his offensive staff have given the running game extra attention this season by acquiring Ron Dayne and Samkon Gado. During Sunday's game, however, it was quarterback David Carr who led the team in rushing with 15 yards. The running backs have equally divided carries week after week, but neither has picked up significant yardage.
"We didn't run it a lick yesterday," Kubiak said. "They're (Dallas) a very stout group, tough to move around, and we knew that. But you've got to somehow find a way to be effective against it and stay on the football field, and we didn't do that, particularly in short-yardage situations.
"We've got to look at some other situations and some other runners and other guys. We've got to do something. We can't just sit still…we've paid more attention to the running game these past two weeks that we were off than I've ever been a part of as a coach. Maybe we paid too much attention to it, I don't know. But we're going to keep searching and trying to find a way to get better at it."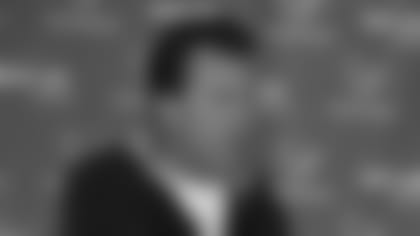 The search for an answer includes rookie Wali Lundy, and it might go as far as the practice squad with Chris Taylor.
"There could be a time here, at some point, where you go back and take a look at (Taylor), but right now, I think we keep going. I think it's time to get Wali (Lundy) more involved in what we're doing. With Chris, that could happen at some point, also."
Faggins return: Cornerback Petey Faggins is expected to return to action this weekend after missing the early parts of the season with a broken foot. Linebacker Kailee Wong also is expected to return later this week.
"It's time to go, I expect (Faggins) to play this week unless there's some setbacks," Kubiak said. "That's a nice, welcomed return. I see him being fine, probably could tell you more Wednesday or Thursday after he works out. It's not going to be the situation, I think, where he plays the whole football game. We're definitely expecting him to be back and be ready to play.
"Having him and Kailee back to me will be a big boost for this meeting room, for this football team for what they stand for and what they bring to the table. We have to be smart as coaches as we bring them back this week because they haven't played in so long. We're all eager to get them back and I know they're both eager to get back on the field."