* Tough breaks:*Another game and another handful of serious injuries for the Texans as Gary Kubiak revealed Monday that the Texans will add two more names to the IR list this week with another player expected to miss at least the team's next game this weekend in
"Thomas Johnson (hamstring), I would say is a couple of weeks," Kubiak said. "I would think he definitely won't be able to play this week. Hopefully, in a couple of weeks he'll be ready to come back. We'll put two guys on IR tomorrow. Sage Rosenfels will go on IR tomorrow and Mike Flanagan will go on IR. Sage broke his thumb and Mike broke a couple of ribs."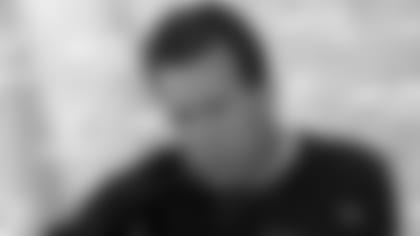 Rosenfels' loss is especially hard to swallow as it came thanks to his duties as the holder on the field goal and extra point team. Punter Chad Stanley is usually the holder for Kris Brown, but
cut his hand last week and did not feel comfortable. Rosenfels was an easy replacement.
"I think Sage is an excellent holder, so we just made that decision t go with him and it's just unfortunate what happened," Kubiak said.
Rosenfels broke his thumb while making a diving tackle after Brown attempted a 59-yard field goal that fell short. Jets' kick returner Justin Miller brought the kick out of the end zone and appeared to have some space until Rosenfels brought him down.
"It was very impressive," Kubiak said of Rosenfels' tackle. "I don't know if you've all seen it on film, but, you know, when you choose to try something like that, and I don't know how smart that was on my part because I've been a part of that going 108 (yards) a couple of years back in Baltimore, you're counting on those guys to cover. It looked like we were in trouble there for a second, but for that kid to get up and go make that play down there, that was something. To lose him, that sure hurts though, but it was a (heck) of a play."
Recent addition Cedric Killings should take Johnson's spot in the tackle rotation, but the loss of Rosenfels and Flanagan, the team's starting center, will have a domino effect on the roster in the coming days.
New arm:While Kubiak said that practice squad quarterback Quinton Porter has progressed nicely this season, he added that he didn't think Porter was ready to back up David Carr.
For that reason, Kubiak has decided to bring in a veteran that he's worked with in the past to play Carr's understudy for the remainder of the season.
"We're bringing in a guy this evening, Bradlee Van Pelt, who I had in
for two years," Kubiak said. "He knows our system. He knows what we're doing. It will help us to have somebody that will be ready to play real fast if something happened to David. He's been out on the streets working out for some people. I'm familiar with him. He's familiar with me."
Center of attention:The loss of Flanagan opens up a gap in the middle of a Texans' offensive line already riddled with injuries. There are two options to replace Flanagan.
can either move Steve McKinney, who has worked this season primarily at guard, or play Drew Hodgdon, who has been inactive much of the season.
Kubiak said Monday that both
and Hodgdon will see time, but that he wants to take a good look at the second-year Hodgdon to determine his future value.
"They'll both work there," Kubiak said. "We'll make that decision as the week goes on. Steve's been around a long time and he's done a fine job. I will say this: There was going to be a point where I did want to look at Drew. He did play for us early in the season, did some good things, but has not played since Mike got healthy and played well. They both will play, but I want to take a hard look at Drew and the future and see how he'll handle his role."
A decision on the starter will be made later in the week.
rushed for just 25 yards in Sunday's loss, a poor total by any measure. While much of the credit can go to the Jets' defense, Kubiak also wasn't afraid to place some of the blame on his two running backs Monday. Both Wali Lundy and Samkon Gado did not have their best games of the season, according to their head coach.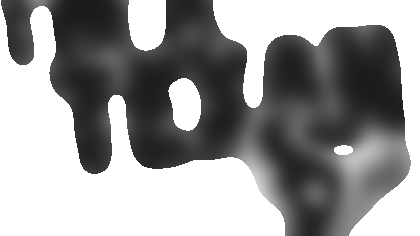 "They did not play well, either one of them, and I told them that today," Kubiak said. "Did they have enough carries? No, that's my fault, but they're both better than they played and we're not always going to block every one of them. They have to make somebody miss, and I want them both to play better this week."
Kubiak also added that rookie Chris Taylor could see his first NFL action in the coming weeks. When asked if
"Yeah, that's something we discussed here today," Kubiak said. "I think he needs some carries for this football team to evaluate him over the next five weeks for the future."
Welcome back, Jerome:While official word won't come until Tuesday, it appears as though Pro Bowl kick returner Jerome Mathis will be made active for this week's game in
"I'm leaning toward activating him," Kubiak said. "He worked out well for us Saturday morning, worked out well today."
Kubiak said that Mathis will be asked to do more than just return kicks. He's expected to contribute at receiver, and, according to Kubiak, Mathis is ready to get back on the field for the first time since playing in the Pro Bowl in February.
"He's ready to play," Kubiak said. "It's been a concern because his other leg started to bother him through his workouts and stuff. But we put a little pressure on him and asked him to prove to us that he's ready to play. I think he's done that."