 **[Kubiak presser trancript
](/news/article-1/kubiak-monday-presser/99B5342C-29A2-4502-AC4D-080A946C5EC6)
Going mental:The Texans forced the Titans three-and-out to start action Sunday, appearing to have started a matchup with a heated rival in textbook fashion.
seemed poised to take an early advantage.
However after gaining possession on their own 18-yard line,
took two procedure penalties to start their first offensive possession. It was just the first of a few mental missteps that derailed the Texans on both sides of the ball early in yesterday's loss.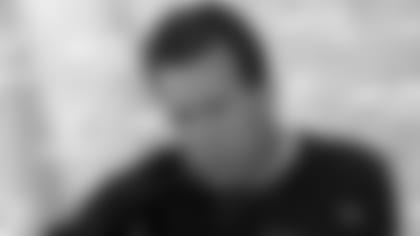 Gary Kubiak addressed those mental mistakes Monday at his weekly press conference.
"You look back and our guys were really ready to go," Kubiak said. "They were real emotional heading into the game. I don't know if that played a part in some of the things that happened. I know early in the game we wanted to use our cadence as something and it was something we talked a lot about.
"And to go out there and have somebody, players such as Andre (Johnson) and Ephraim (Salaam) right there tells you, you either overloaded for the game or you just aren't concentrating enough and I think our concentration was good from then on out. It definitely was disturbing early and I think it disturbed some of our players for them to see it happen."
Kubiak also said the mistakes early on were not just limited to offense. Titans receiver Drew Bennett came wide open on the second play of the game, but Young under-threw him and Bennett failed to make the grab. 
"We had some mistakes early on defense to which you can credit to whatever, being too ready to go or whatever, but bottom line, there were too many mistakes and they catch up with you," Kubiak said.
Carr in focus:Yesterday's game with the Titans was billed by fans and media alike as a matchup between Tennessee 's Vince Young and
's David Carr. While Carr failed to make a game-changing play, he also was turnover free and managed the game wisely.
Kubaik quickly dismissed the notion that his quarterback may have a hard time focusing this week after such a disappointing loss.
"He better stay focused and he should feel good about some of the things he did yesterday," Kubiak said of his signal caller. "I thought David was as ready to play a football game yesterday as I've seen him. He put a charge into his players on the sidelines and on the field. He did some good things, he needs to do one or two more, and that's not just him, that's everybody. He's got to come back this week and play a World Championship football team with a great defense on the road so he better let it go and be ready to play real quick."
While Kubiak has confidence in Carr, he's not quite ready to hand the key's to his offense to him just yet. When asked if Carr had the ability to audible at the line of scrimmage, Kubiak explained Monday that he doesn't operate his offense that way.
"We don't check very much in our scheme," Kubiak said. "We feel like what we call adjusts to what's going on. As far as him having a ton of freedom at the line of scrimmage, I don't operate that way. We will check out of bad plays, but just to go up there and say, 'do whatever you want to do', we're not at that point yet. Maybe we'll get there someday, but we don't do much of that."
No regrets:Since Young made the play of the game yesterday, a 39-yard sprint up the teeth of the Texans defense, Kubiak was asked Monday if he would handle last offseason's draft any different.
As you might have expected, Kubiak said he had no regrets with how last year's draft played out.
"No, I'm happy with my football team," Kubiak said when asked if he wished he had Young on the Texans. "I think we had one of the best drafts in professional football that I've ever been around. Do we have a long way to go? You bet we do, but we're going to get there. I like our players, I like the direction we're headed."
Kubiak has good reason to like his first draft class. All but one Texans draft pick from the 2006 draft has started at least two games this season. The only player who hasn't, David Anderson, has been on the active roster for much of the season.
The blitz:Much has been made of the Texans' decision to blitz on the last play of the game yesterday. Faced with a third-and-14 at the Texans' 39-yard line, Tennessee put Young in the shotgun and
Young's big play followed, but
's decision to rush Young on the game's decisive play isn't one that Kubiak is about to second guess.
"You look back and they had the ball at the 39-yard line," Kubiak said. This kid (Titans' kicker Rob Bironas) made a 60-yarder last week and you sit there and play zone and you let Vince dump the ball for a six-yard gain and he could kick a 49-yarder and then you feel like you're not giving yourself and your team an aggressive chance to win.
"I like the call. We had a guy free, DeMeco (Ryans) was free. They did a good job of cutting [Morlon (
)](), the back cut Morlon and DeMeco came free on Vince hugging up and Vince just found a spot between Morlon on the ground and DeMeco hugging up and he made a great play. Right there the call we made was fixin' to make it a negative play for them and then I think they do have to punt so I like the aggressiveness of what we did."
Great Dayne:Ron Dayne again made a case to be the starting running back yesterday after rushing for 87 yards and two touchdowns. Despite Dayne's success, Kubiak wasn't ready to name him his starting back for this week's game at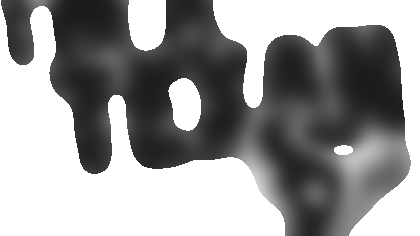 "I don't know," Kubiak said when asked if Dayne would start this Sunday. "He definitely played good. Boy, he was a load yesterday. He basically ran the same way yesterday as he did at
. Our team has a lot of confidence in him when he's in the game."
One reason that Kubiak may not start Dayne against the Patriots is the way Dayne's performance seems to affect starting running back Wali Lundy.
"It was interesting when he a had a good run there, Wali came back in and had his three or four best runs so we'll decide what's best," Kubiak said.
Kubiak also reiterated that he would like to take a look at rookie running back Chris Taylor in the coming weeks.
was active for the first time Sunday and made a few plays on special teams while seeing limited action on offense.
Injury report: As one might expect from a close, overtime game in December, the Texans did not escape Sunday unscathed.
Of that group, Brown is the only question mark with the others likely able to play come Sunday. One player that might be done for the season is Jameel Cook. The fullback missed another game Sunday and could be done for the year. A decision will be made later in the week.
"What we're going to do with Jameel is we're going to monitor him the rest of this week and we'll probably make a decision on Jameel's status for the rest of the year probably about Friday," Kubiak said. "His knee is a concern, he needs some work done. He can probably muster it up and play for us, but I like what Vonta (Leach)'s done. I want to make my decision in the best interest of Jameel so you'll probably hear about that later in the week."
"We'll alter some things we do this week so we make sure we have these guys come Sunday," Kubiak said.